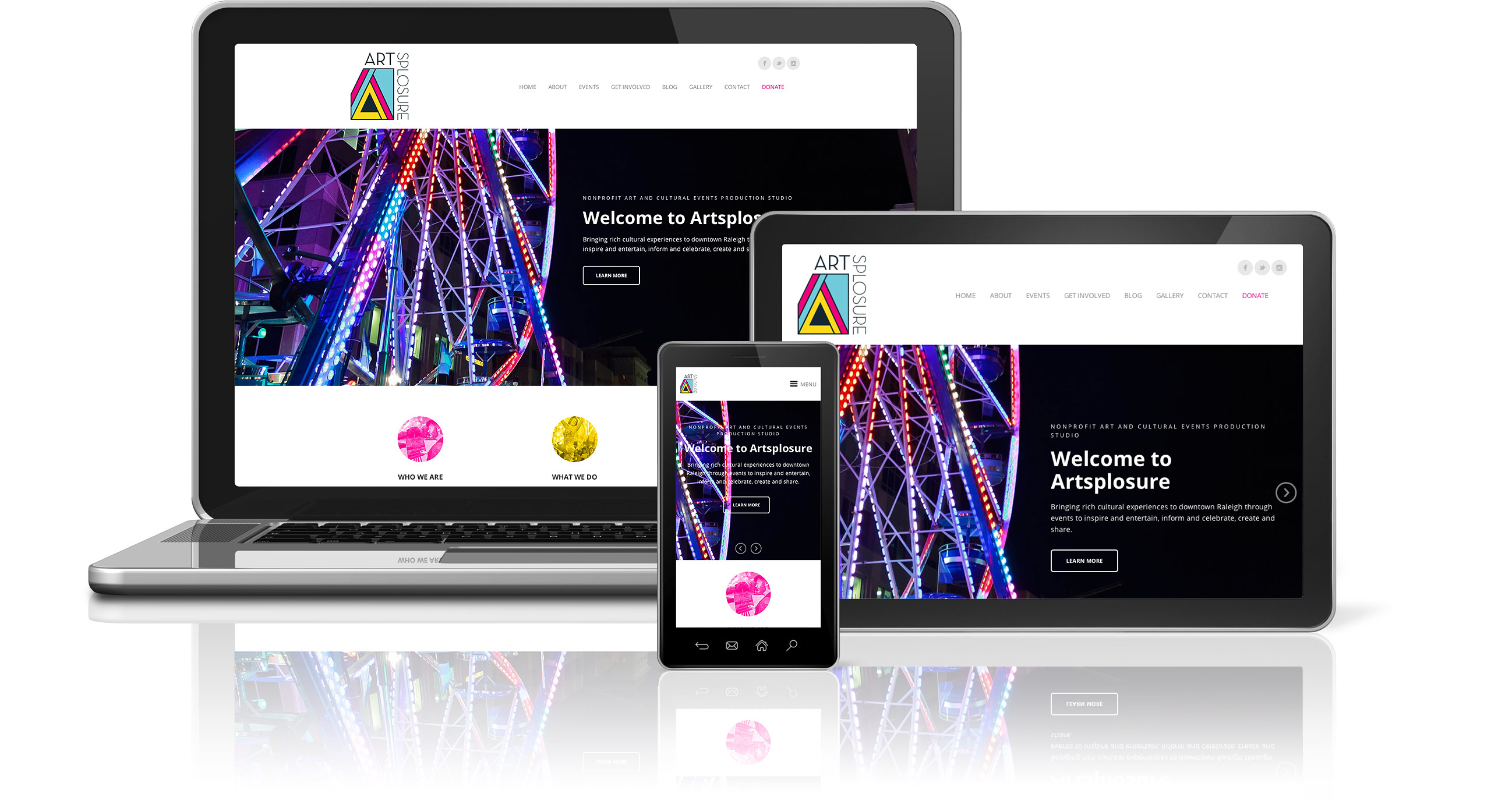 Client: Artsplosure
Role: SEO, Programming
Artsplosure is Raleigh's nonprofit art and cultural events production studio. They are the presenters of First Night® Raleigh and Artsplosure – The Raleigh Arts Festival.
Their mission is to produce quality events that make the works of the most imaginative and celebrated artists accessible to the public – all in an effort to enrich our community and inspire greater love for the visual and performing arts.
This site was developed with my friends at Mottis. They created a new logo, positioning statement, print materials, and website design for Artsplosure during a brand discovery phase. I built the website based on their site design in the chosen responsive WordPress theme.
View the site here: Artsplosure