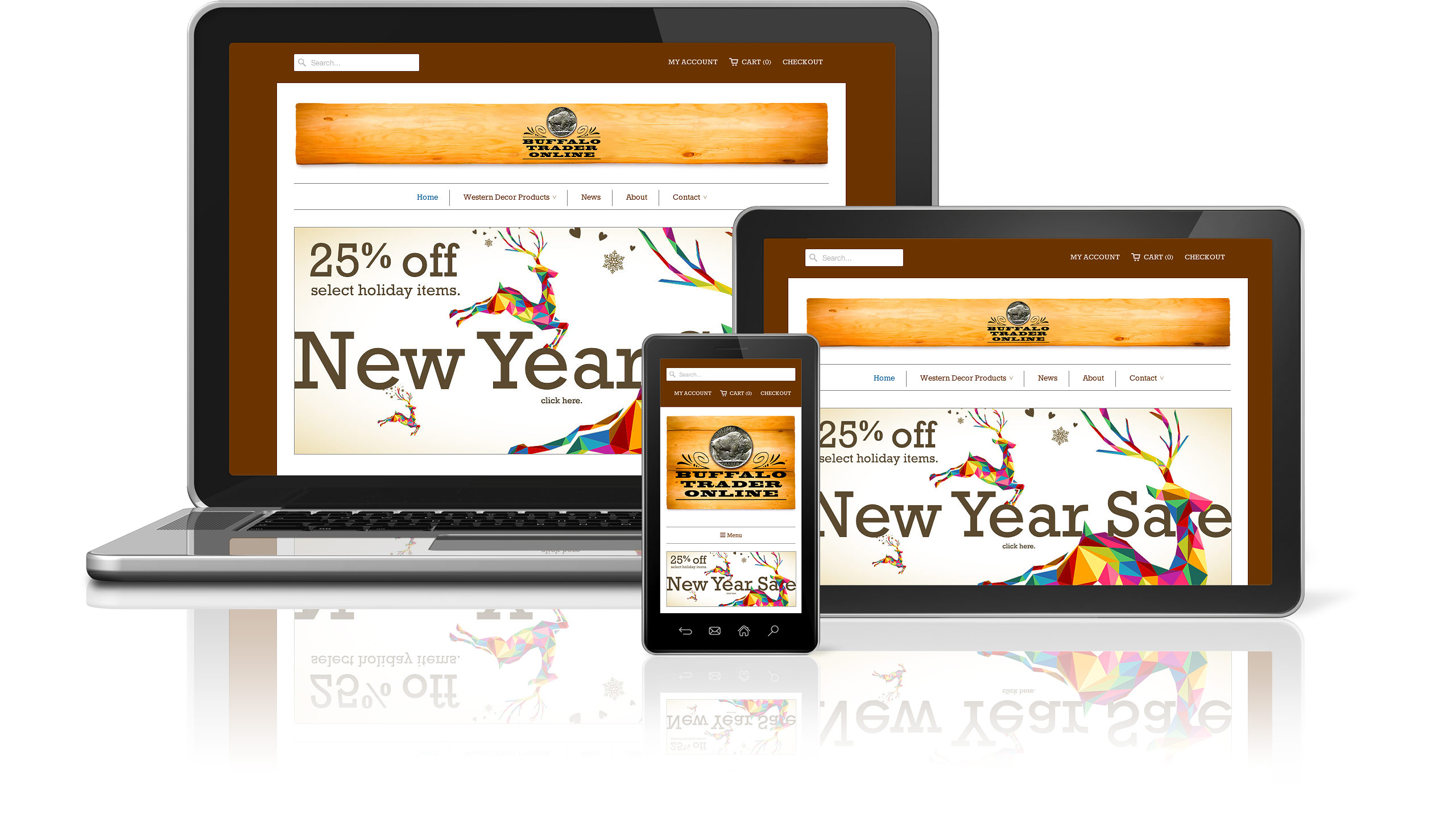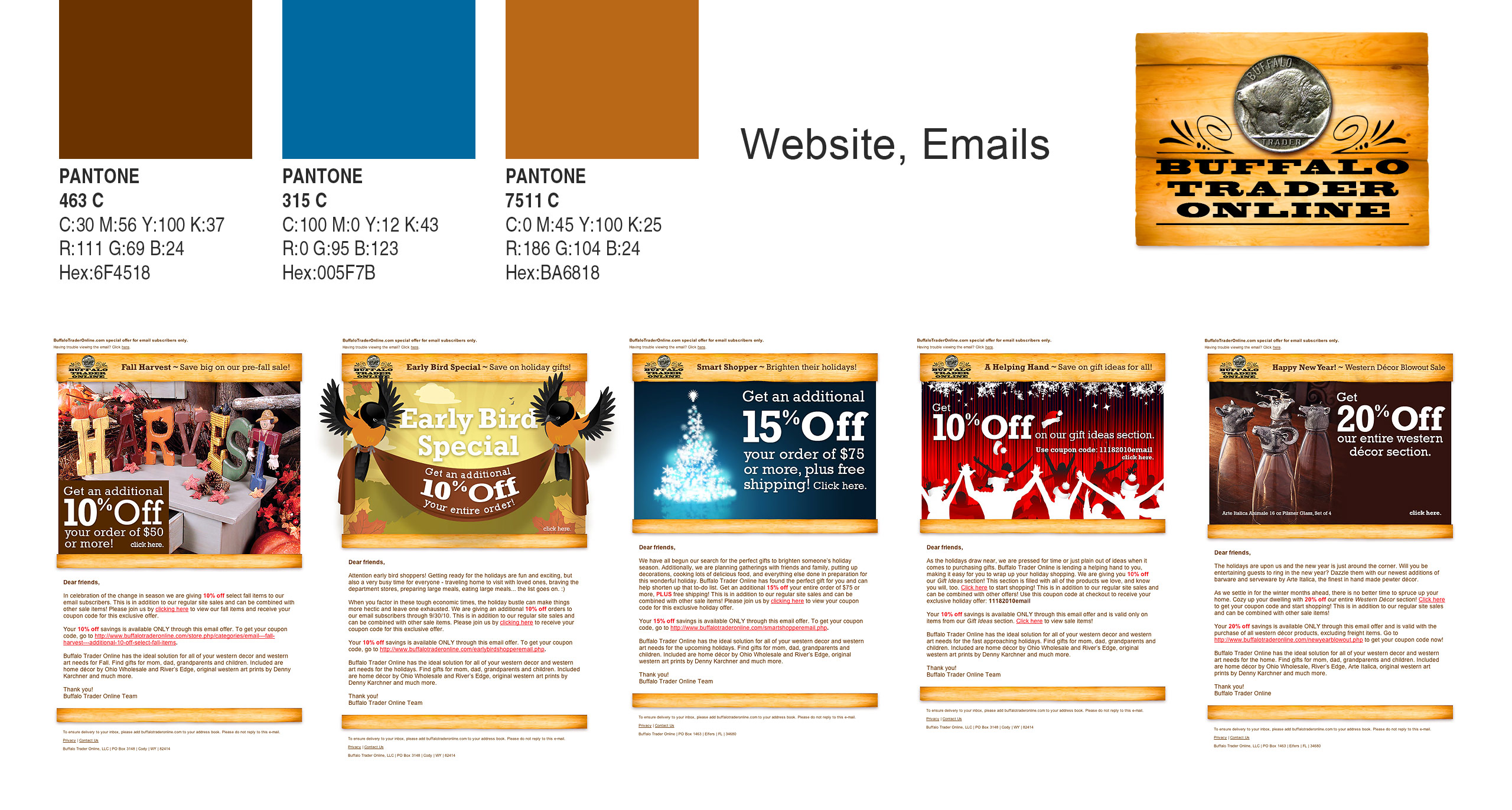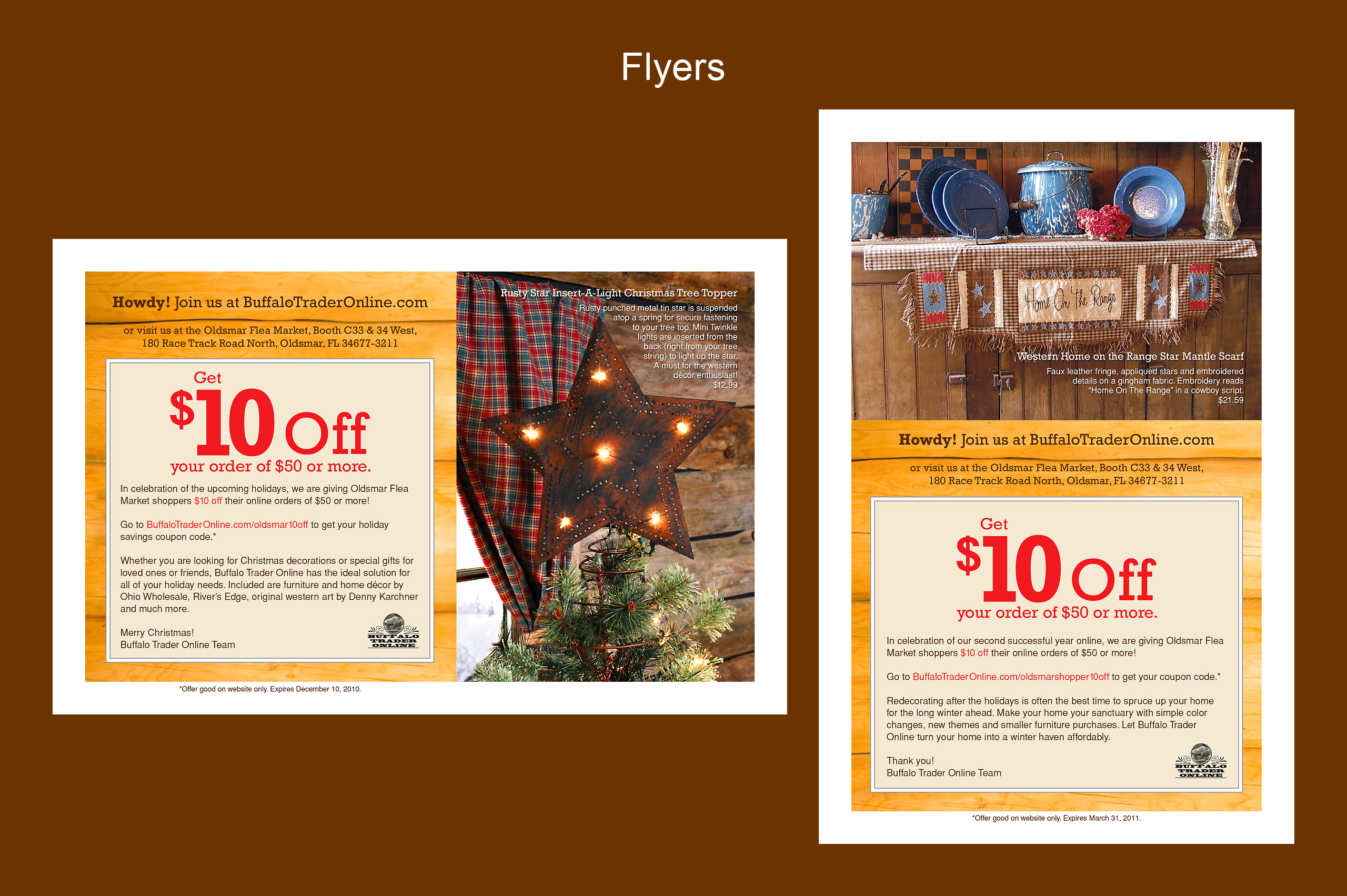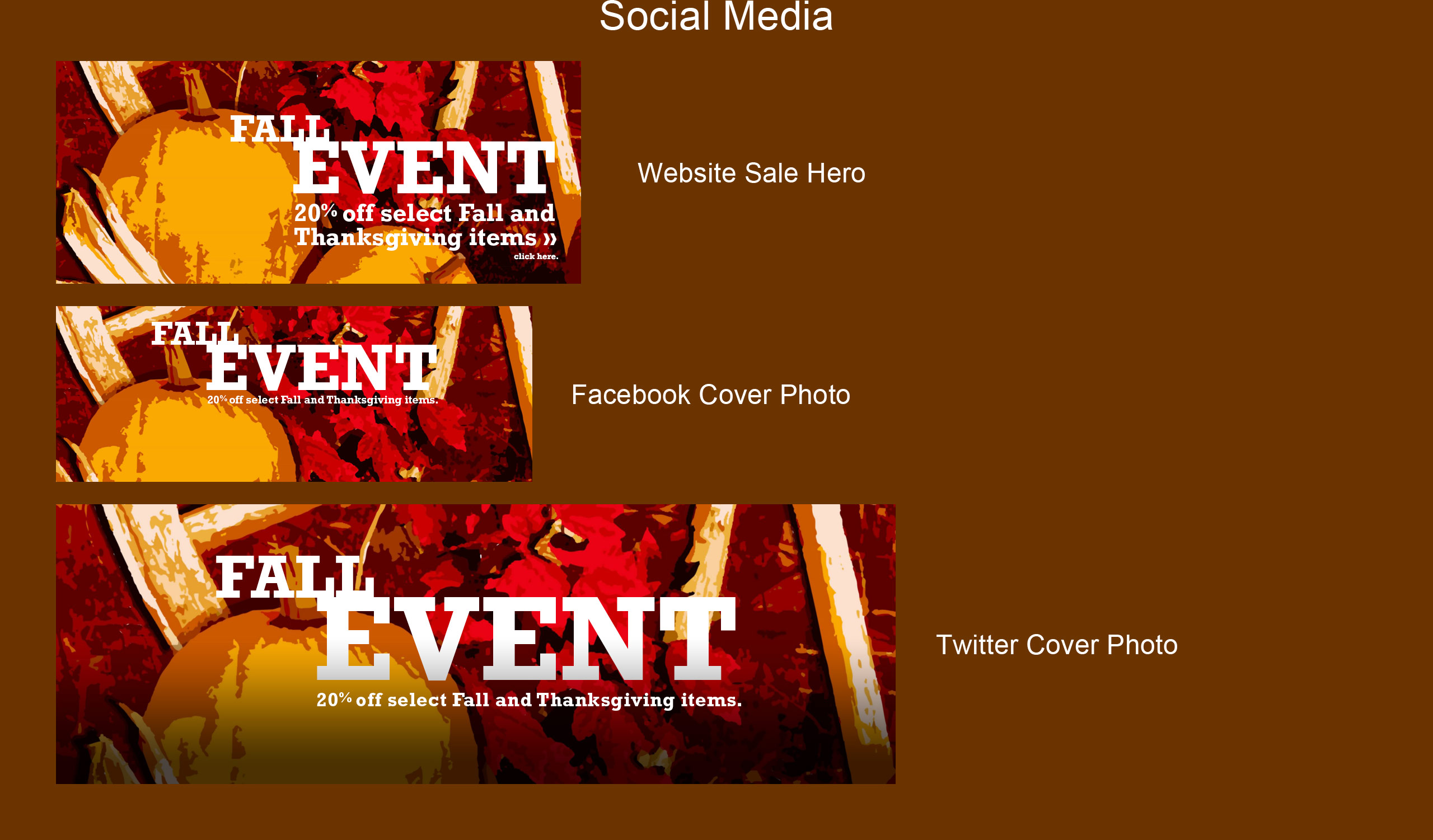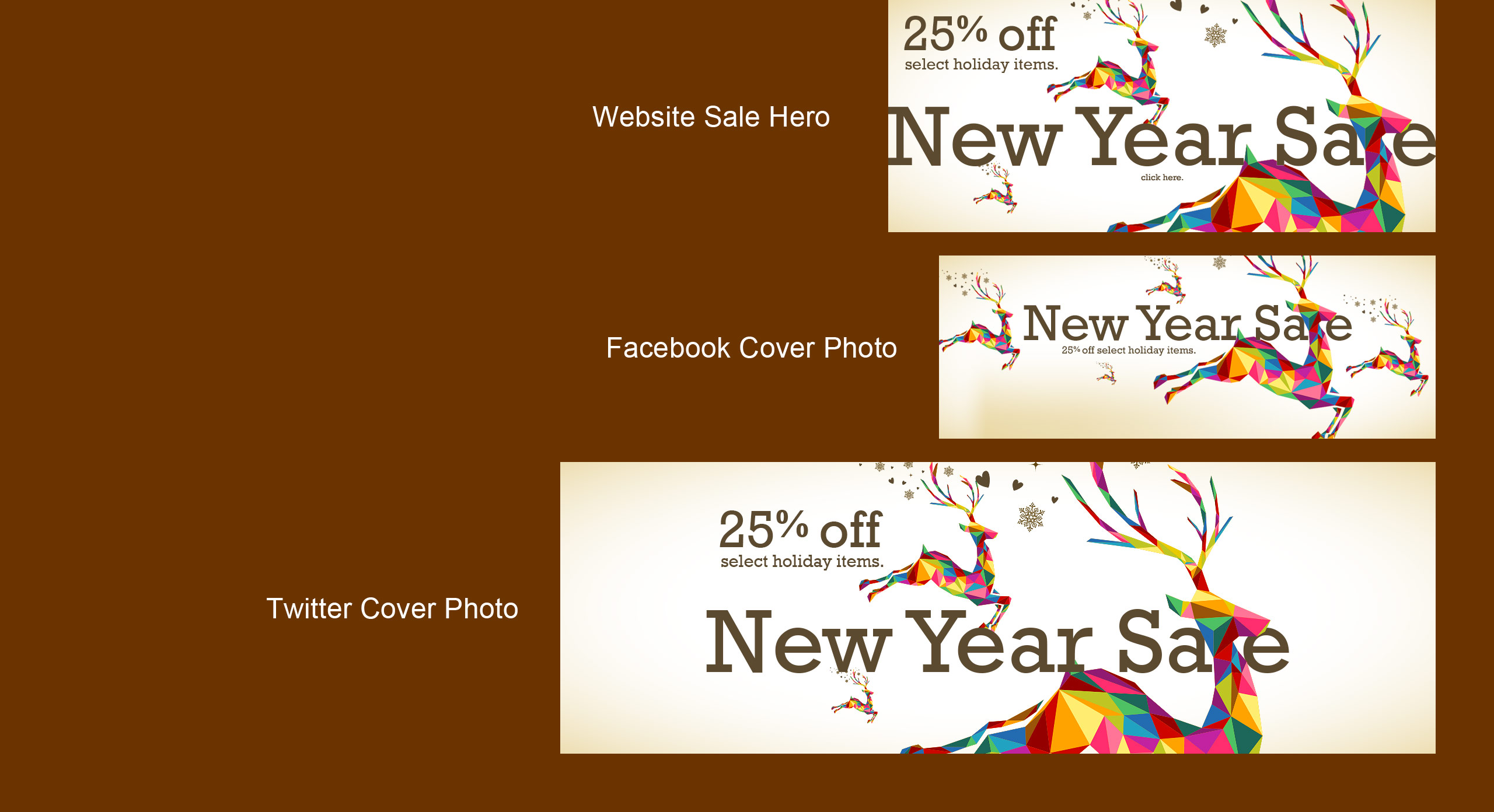 Client: Buffalo Trader Online
Role: Marketing, Creative Direction, SEO, Design, Programming, Print Production, Social Media
Buffalo Trader Online was started by my Dad's wife, Leigh and I. We needed a place to sell my Dad's artwork and all of the other great western themed items you can see on the site.
We recently migrated the site over to Shopify using a responsive theme. It has provided much more flexibility than the old content management system. While Shopify has it's cons, there are lots of pro's that were a good fit for Buffalo Trader Online. We are very happy with the end product and our sales have increased as a direct result of the switch.
Like all websites we create, every pixel on the page is used to the fullest and no valuable real estate is misused on the site. Many elements are at play here. The user must be able to find everything easily, and so must the search engines. There is a recipe for success – getting all of those marketing components to lay on the page in harmony on all devices, and still get the job done.
The flyers were created for the Buffalo Trader Online booth at the Olsmar Flea Market in Olsmar, FL.
HTML emails were sent out to generate sales for the upcoming holidays. We are proud to say that we don't spam and our list is legitimate.
View the site here: Buffalo Trader Online