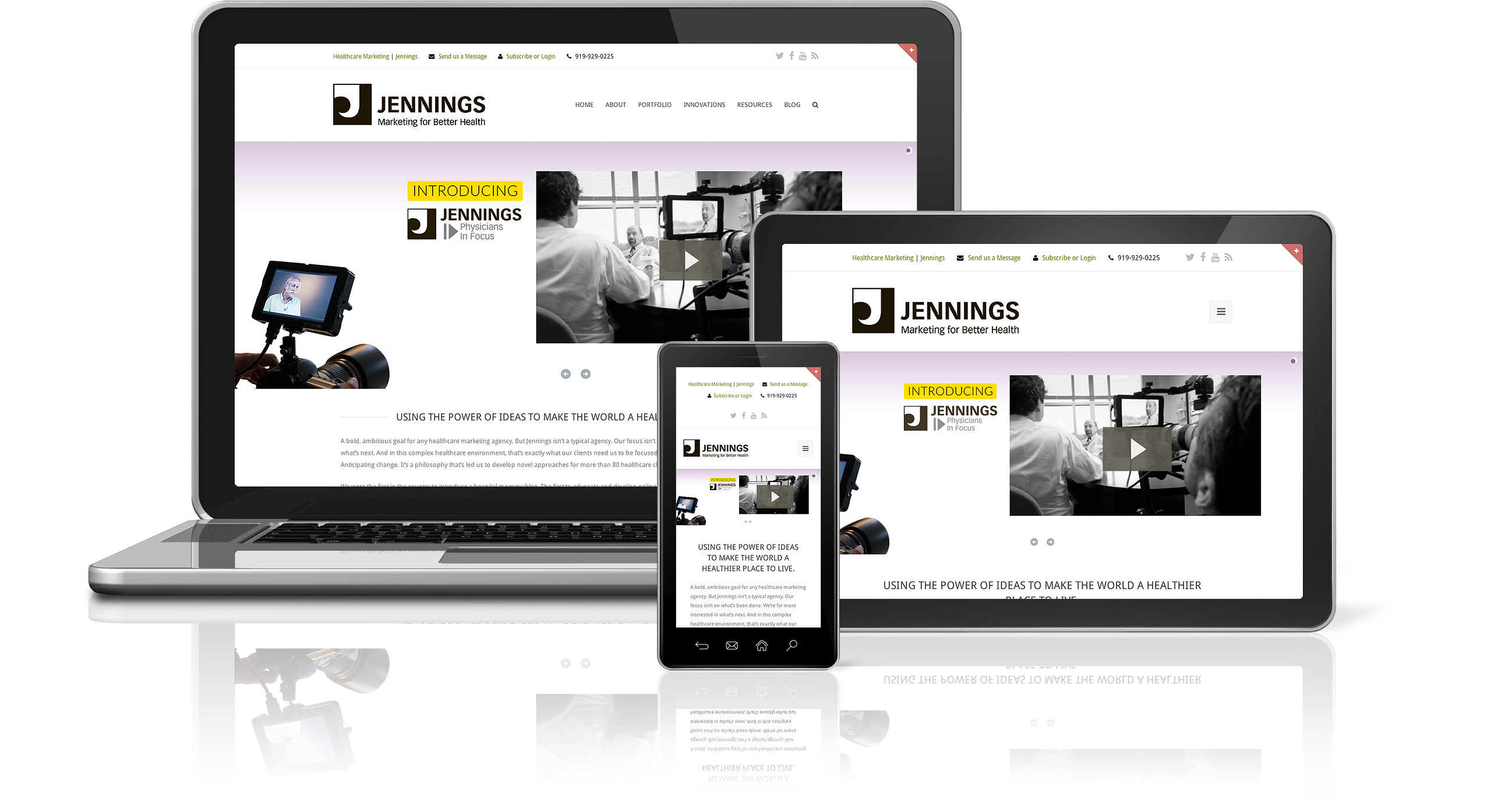 Client: Jennings
Role: Design, SEO, Programming
Jennings in Chapel Hill, NC specializes in healthcare marketing. Most of their clients are in the healthcare industry, and they are very committed to this arena.
They have created innovations like Physicians in Focus, Patients in Focus, Online Communities, and so much more. They are utilizing the power of video for healthcare facilities to present their physicians, and for patients to tell their stories. Jennings also launched the first hospital sponsored mommy blog in the country.
They wanted their website to be reflective of these achievements, and they were also after a bit more functionality. We worked out a very detailed scope of their needs and wants. In addition to a more SEO-friendly URL, the new responsive website includes a very robust portfolio that showcases print, digital, radio spots, TV spots, and Flash banners. Users can register on the site to comment on the many informative blog articles that are consistently added to the site. There is also an events calendar so users will know what conventions and seminars Jennings will be attending.
View the site here: Jennings