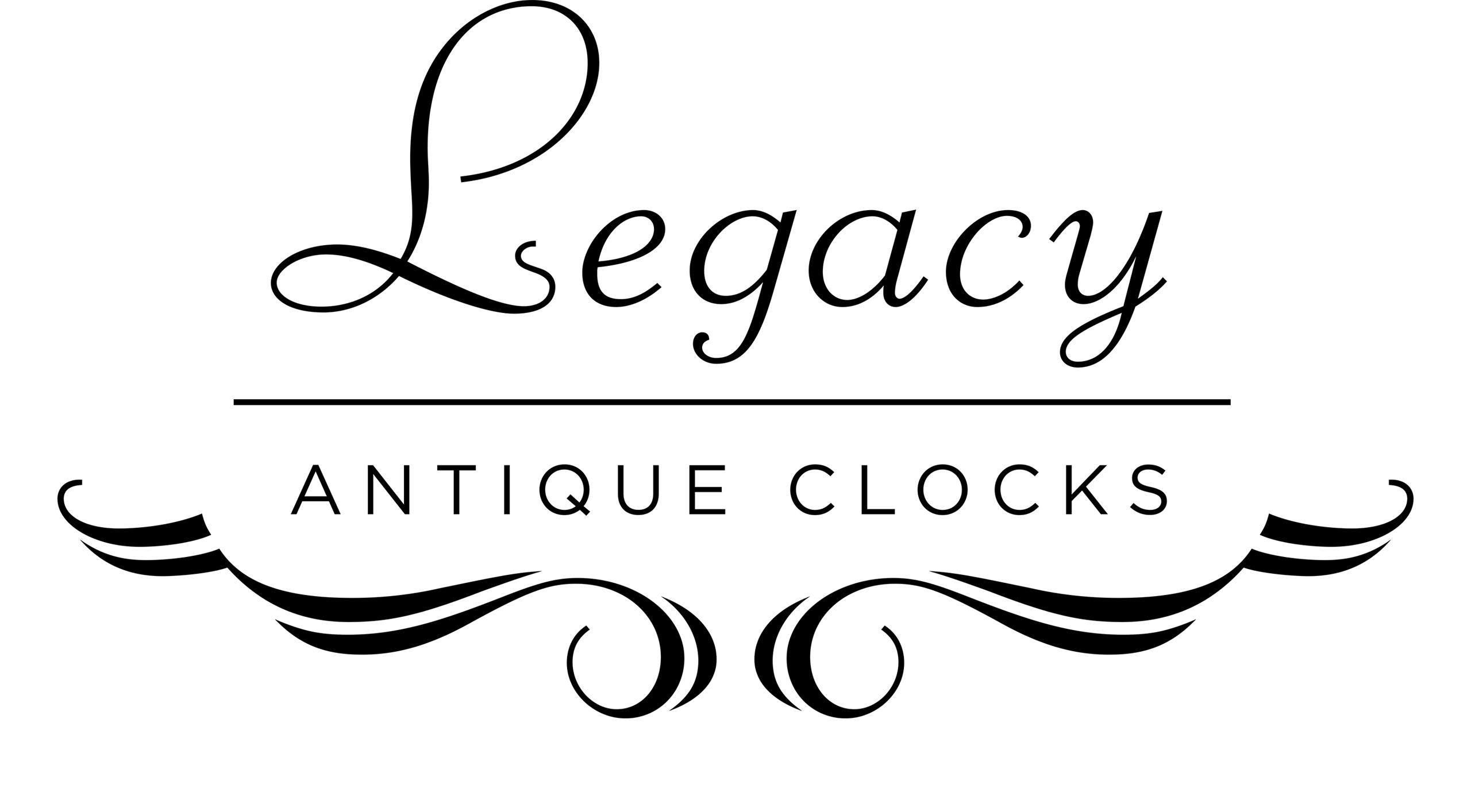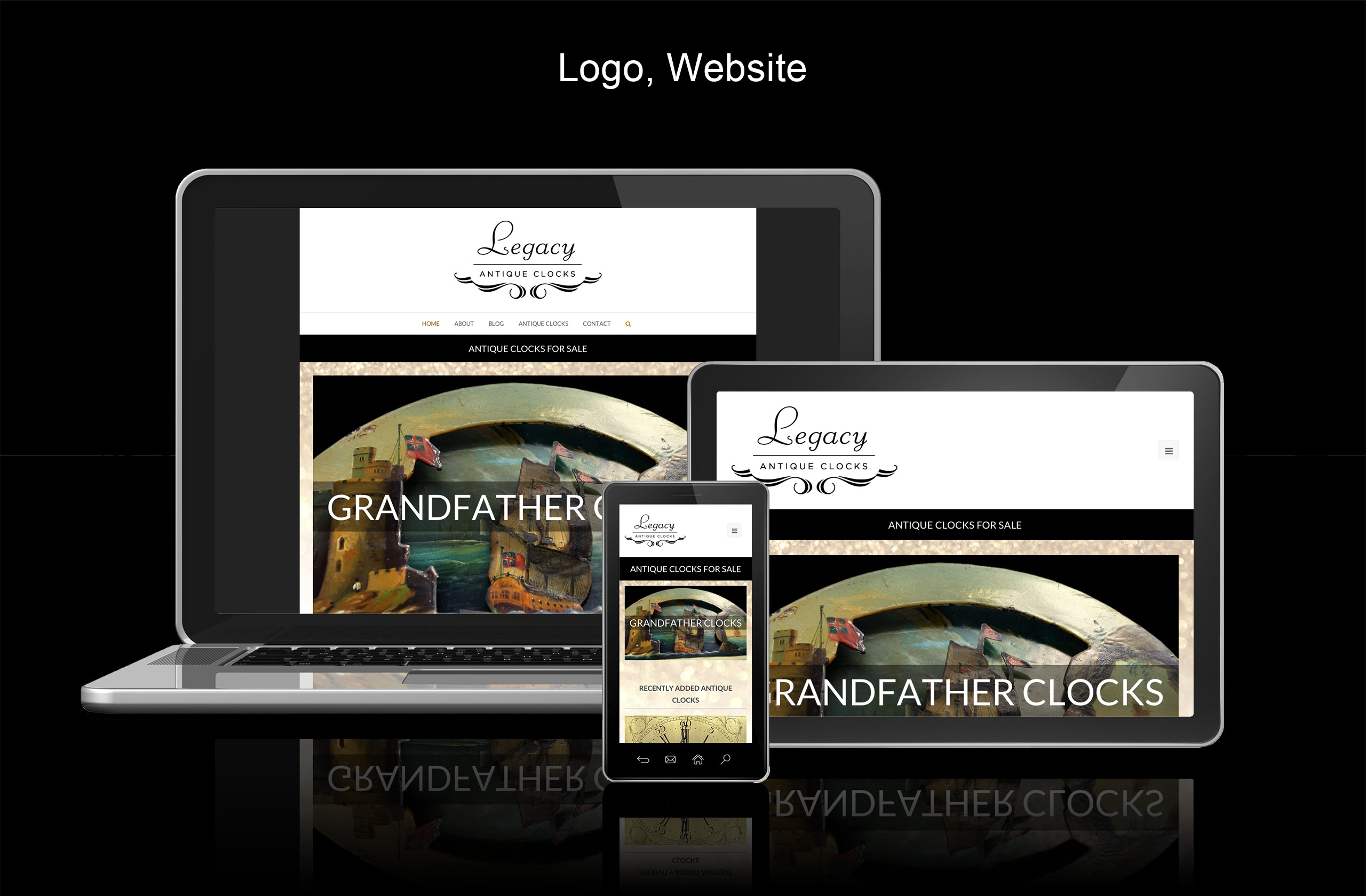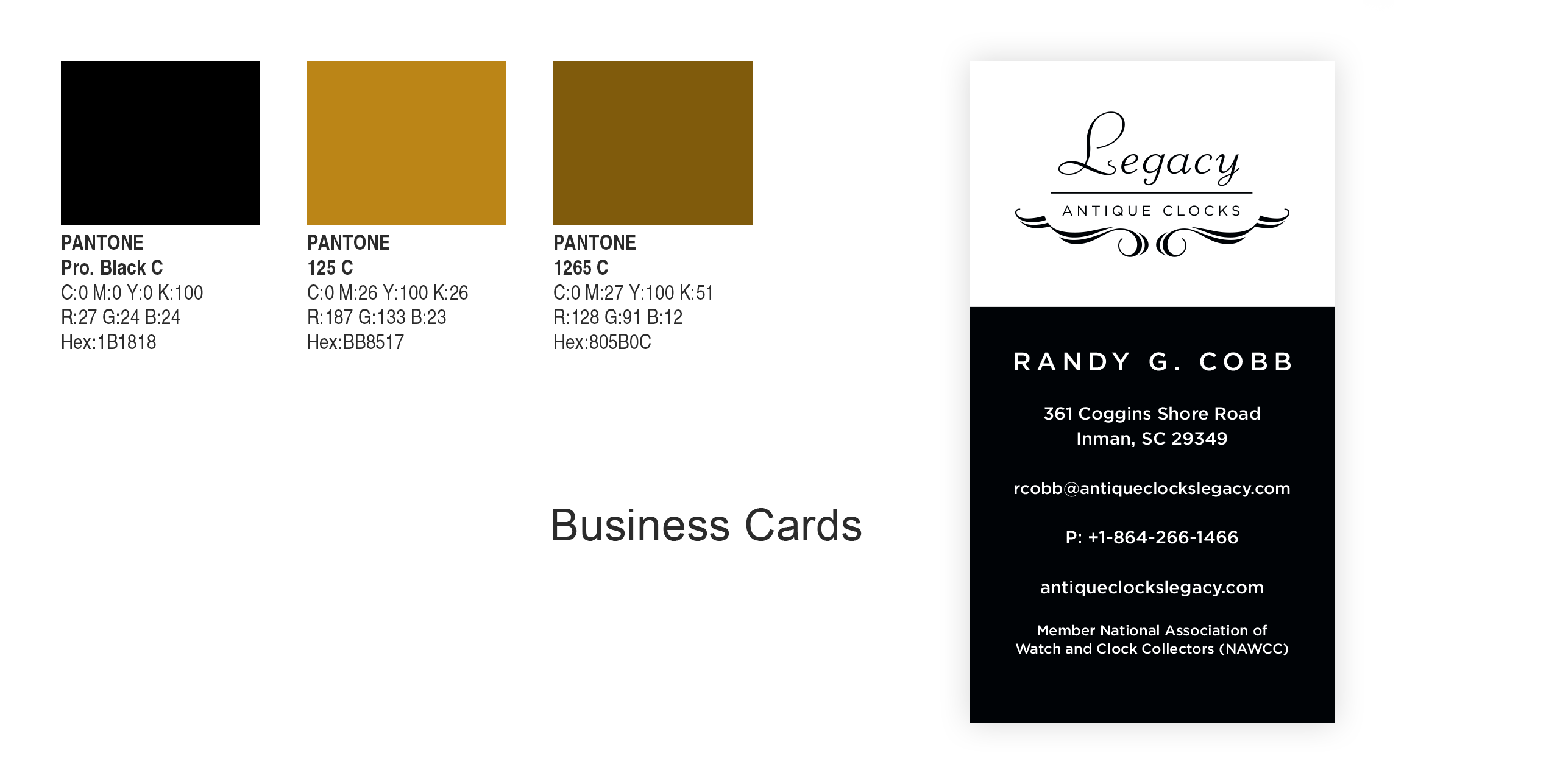 Client: Legacy Antique Clocks
Role: Marketing, Creative Direction, Design, Programming, SEO, Print Production
Legacy Antique Clocks restores and sells antique clocks. Ranging from rare automata tall case clocks to wall clocks, they have a beautiful portfolio of timepieces to display.
We developed the brand with a timeless mark, something classic and simple. A responsive website and business card were created showcasing the new look.