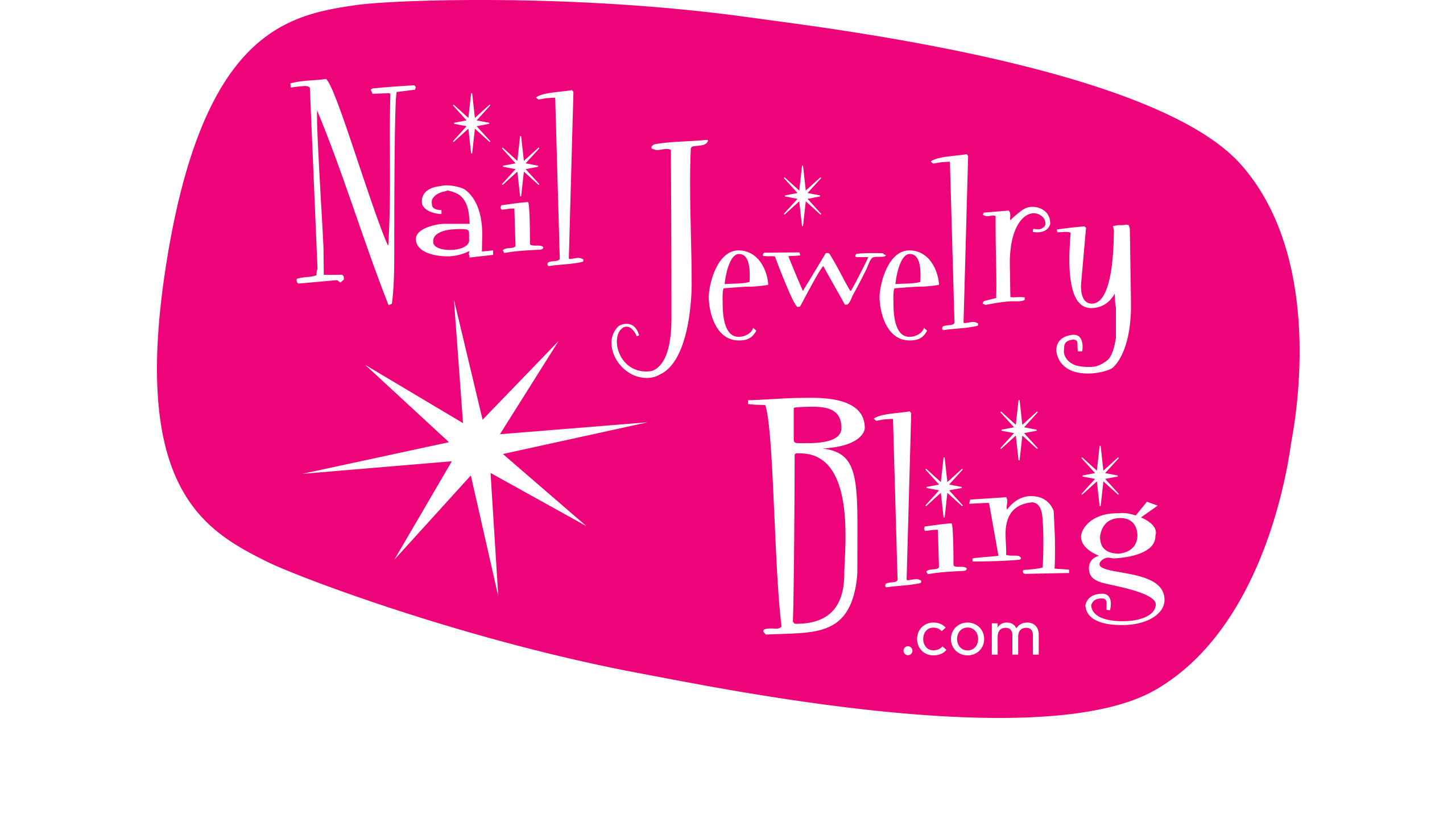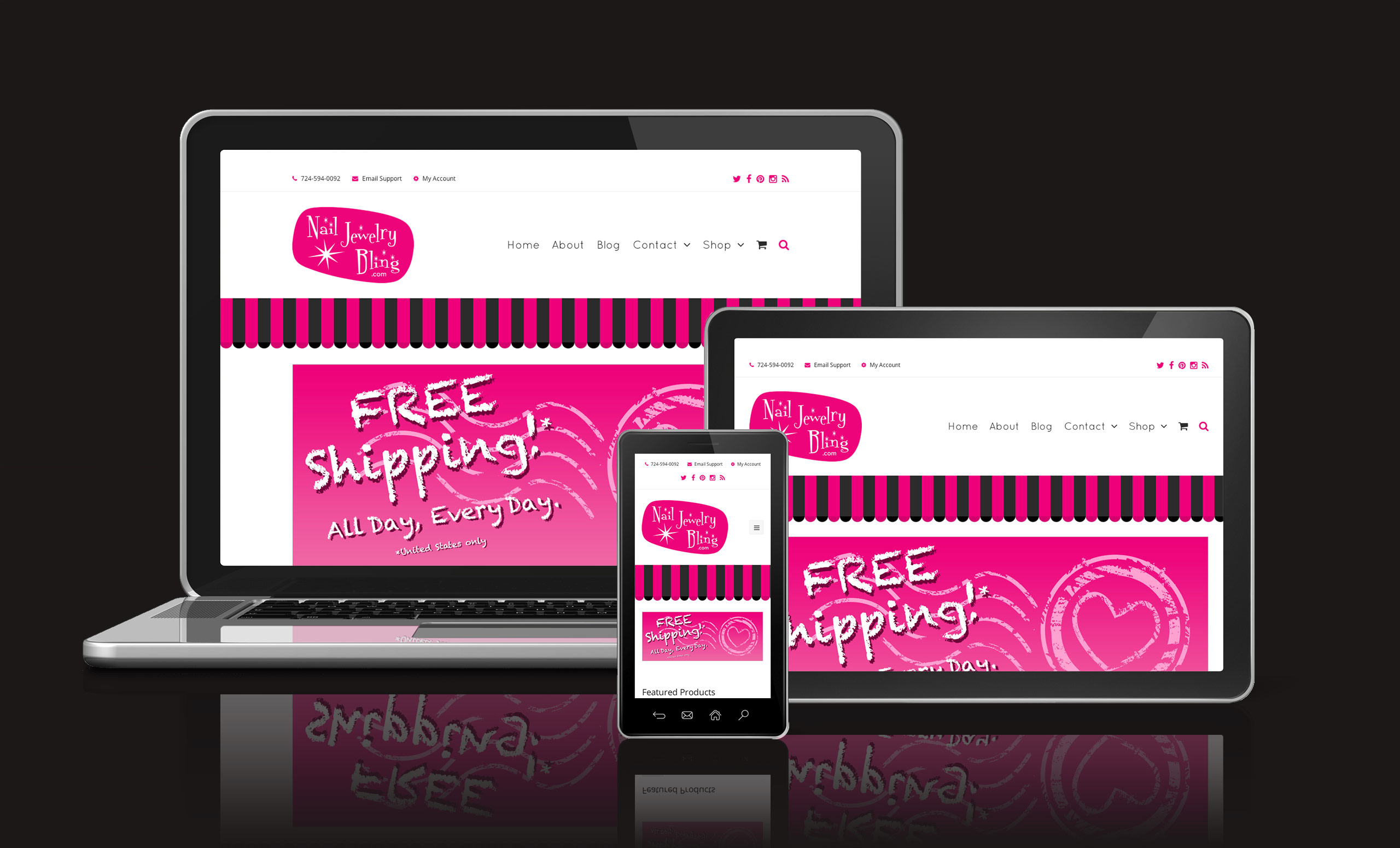 Client: Nail Jewelry Bling
Role: Marketing, Creative Direction, Design, Programming, SEO, Social Media, Print Production
Nail Jewelry Bling designs and sells custom nail designs, nail jewelry, and nail accessories. This started out as a hobby for my sister, and she has now turned it into a business. It has become a good reason for us to have some fun and do some hard work.
The logo was created so it can accept a rhinestone placed over the burst. Her business cards sport a small white rhinestone that can be peeled off and placed on your fingernail. Hot pink padded envelopes with a branded sticker label are used for mailing the products.
The responsive website was created using WordPress and WooCommerce. While WordPress can be unstable because, well, it's just WordPress, I've never willingly put a retail site into it. I've inherited enough sites that already had a cart installed and it never was a good experience. For anyone. I had been hearing really good things about WooCommerce so I asked my sister if she would be my guinea pig. I have to say, I really like it. I might actually be in deep smit…
That doesn't mean I'll be placing all of my retail sites into it. This site will be maintained and the theme hasn't been hacked. Those factors make it easier to manage over the long haul. Sometimes with a client's site, you don't have these options, which create issues.
Over all, WooCommerce has some very robust features that should be taken seriously. Even the basic install sports many handy options for shipping, totaling taxes, custom orders, and more. I used a couple add-ons and my head almost exploded from the awesomeness of this software. It has many features that I wish Shopify would adopt. You hear me talkin', Shopify???!!