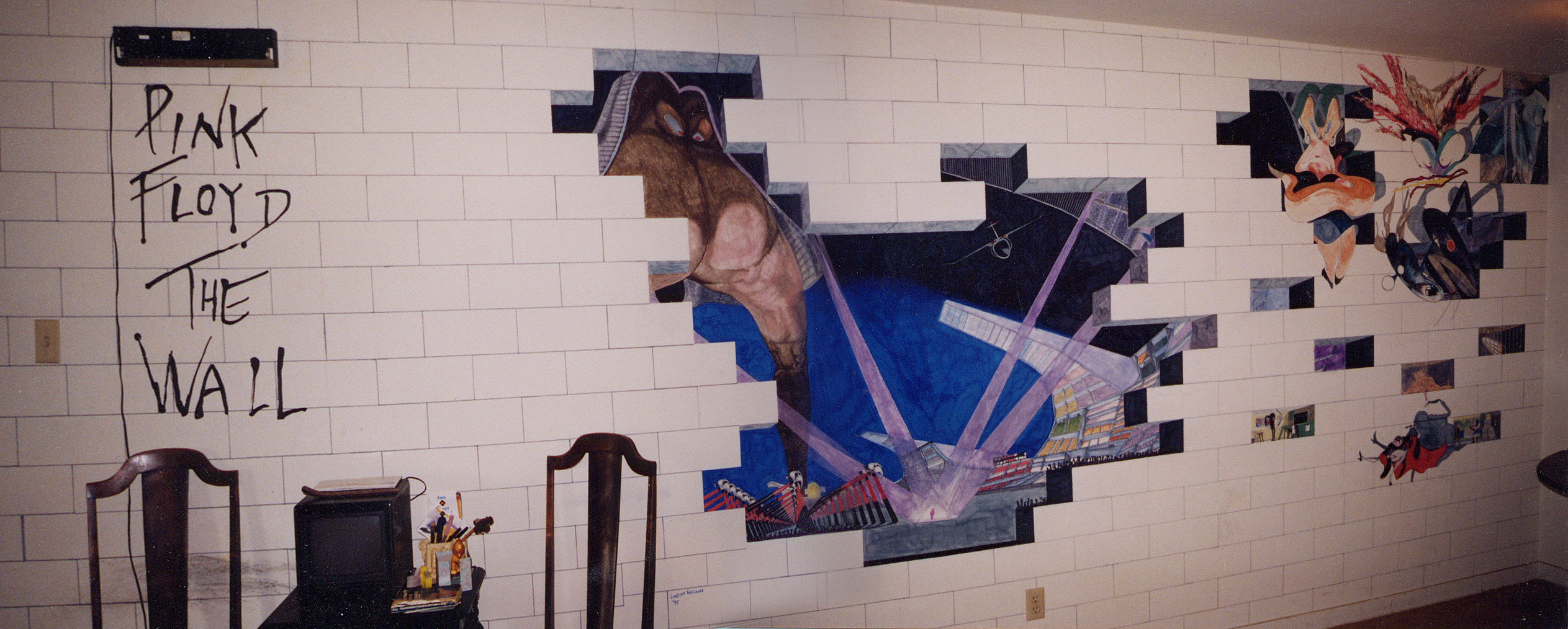 What can I say. I love the Pink Floyd. I love Gerald Scarfe's style. In tribute to him, and Pink Floyd, I present this project.
This is a wall mural I did on the wall of my first apartment in Pittsburgh. It took about four months to complete. My neighbor said when I moved out they had to put several coats of paint on it. He said the maintenance guys were huge fans and lamented their task. Then the new tenants moved in. My former neighbor met them, and told them what was on the wall. They, too were saddened. Meh… C'est la vie.
I had been using my CD artwork with a magnifying glass as a guide, which isn't great because of the dot in the print. A friend I went to school with saw what I was doing, and lent me his vinyl copy. HUGE freaking help.
The first concert I ever went to was their Division Bell tour in 1994. I saved one of the plastic beer cups from the show and I put my ticket stub in it. I continued to add my stub to the Floyd cup for every show I've ever been to. I have a respectable collection in that cup, ranging from Fugazi to Neil Diamond. I saw Roger Waters' "The Wall" tour in July, 2012. It was the best show I ever saw, only next to the first show I saw – the rest of the Pink Floyd. At this point I decided that I had completed the circle, and didn't need to see any more shows. I started with the Floyd, I will end with the Floyd.*
*Only the following would override that decision: Clutch, Led Zeppelin reunion, ELO reunion/Jeff Lynne, Jackson Browne. ;)