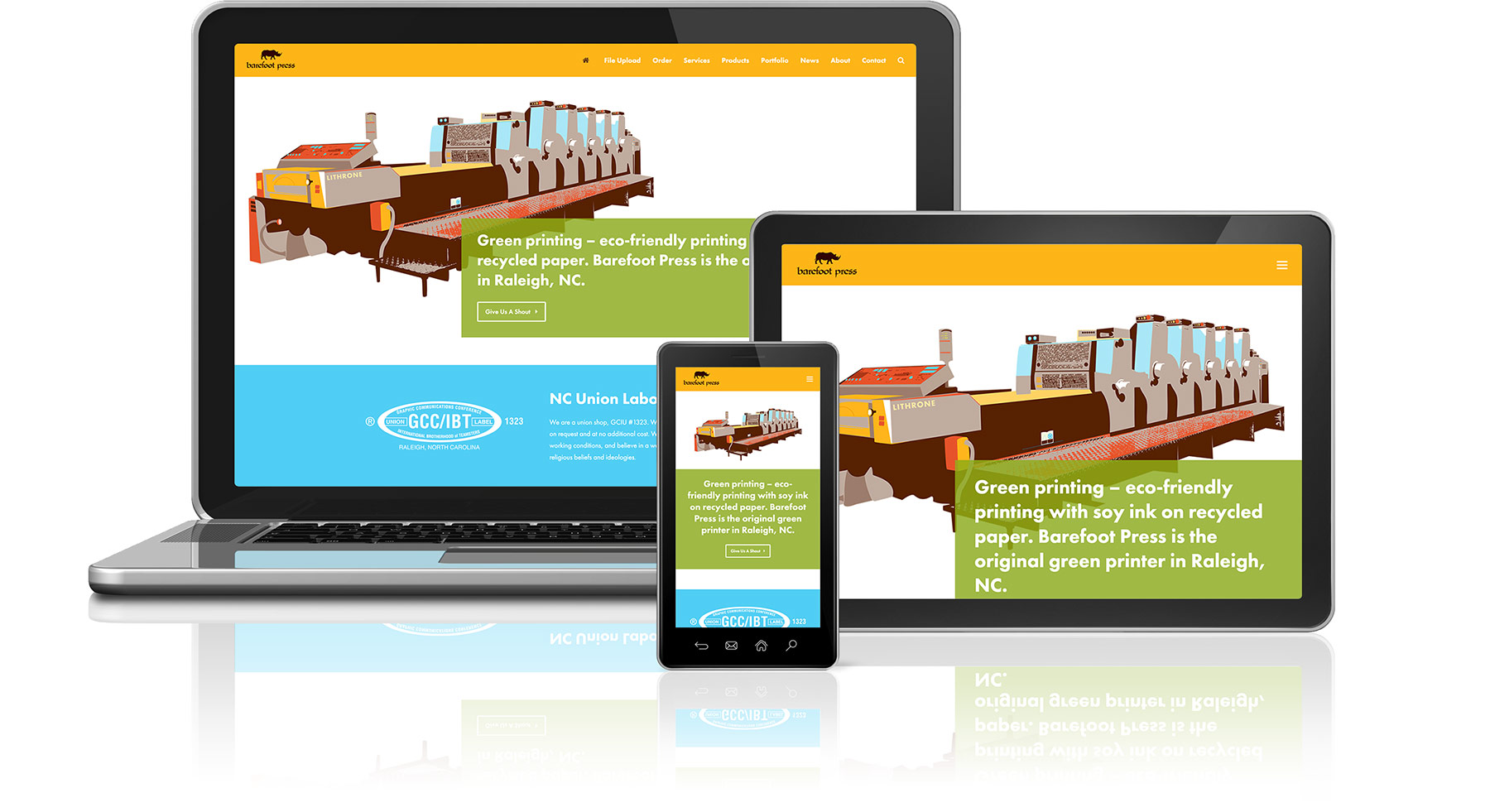 Client: Barefoot Press
Role: Design, SEO, Programming
This is the second website I've done for Barefoot Press. We created the last one quite a while ago and it was time to get some new digs that were mobile friendly.
We created the site in WordPress. All content was updated and refreshed for current SEO standards. It ranks very well for green printing, usually coming in 1st-3rd place on page one for the phrase. The site does equally well for other similar terms.
View the site here: Barefoot Press