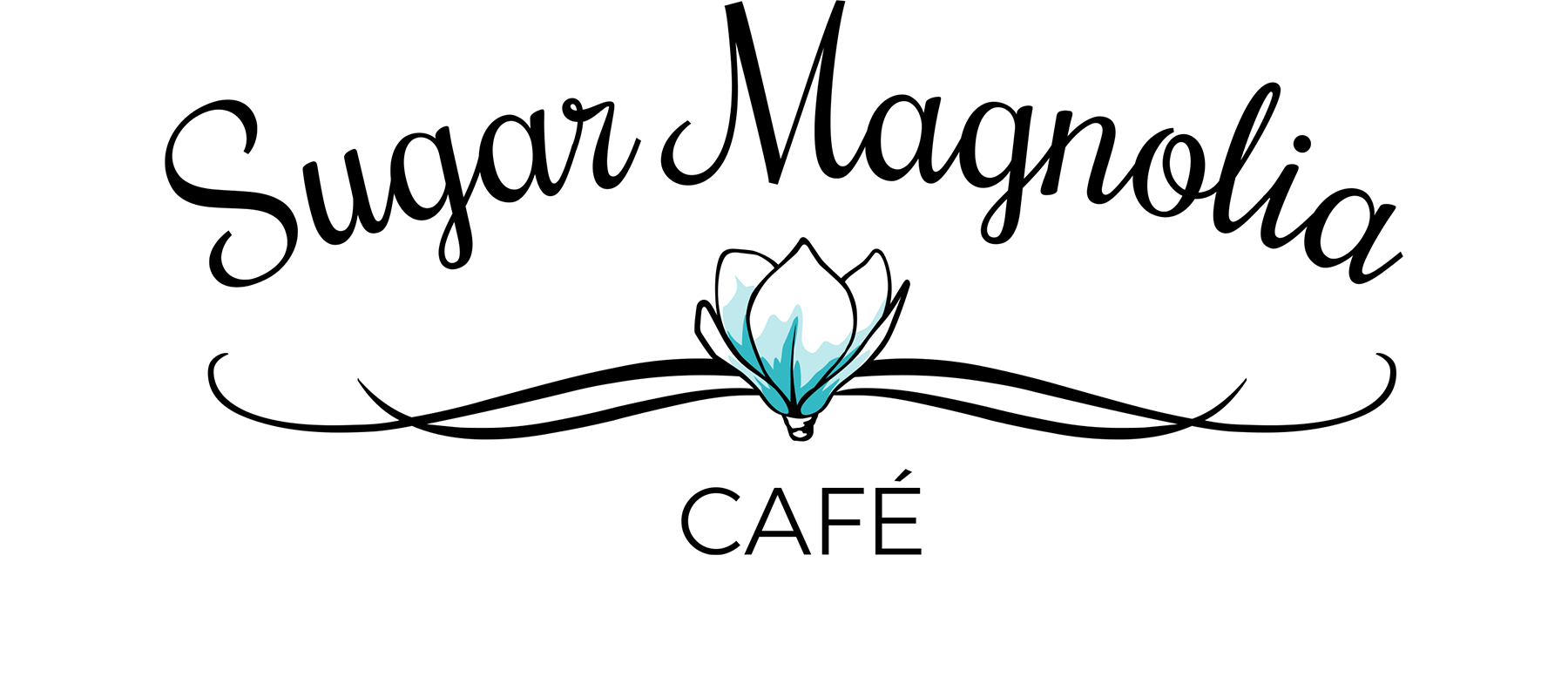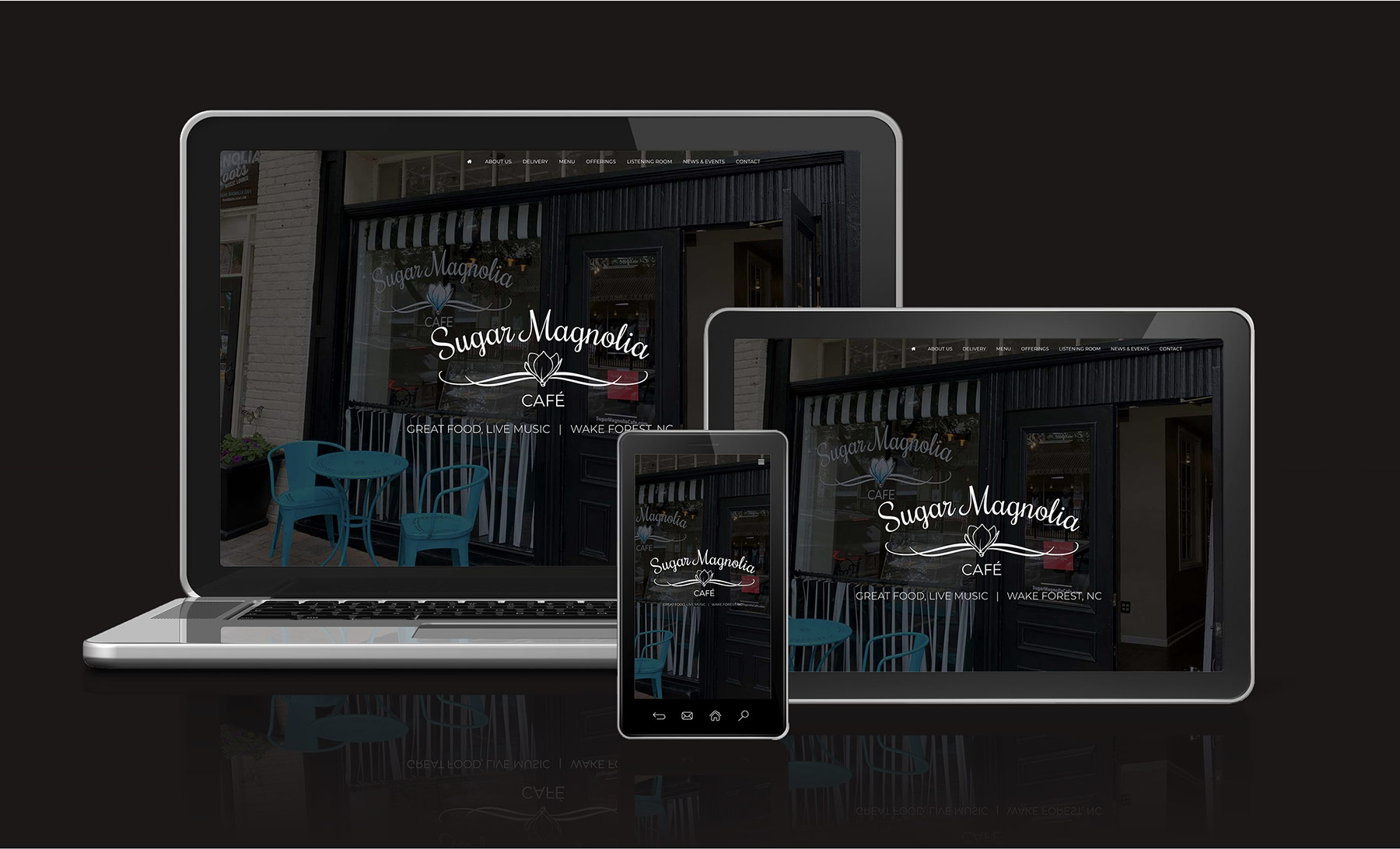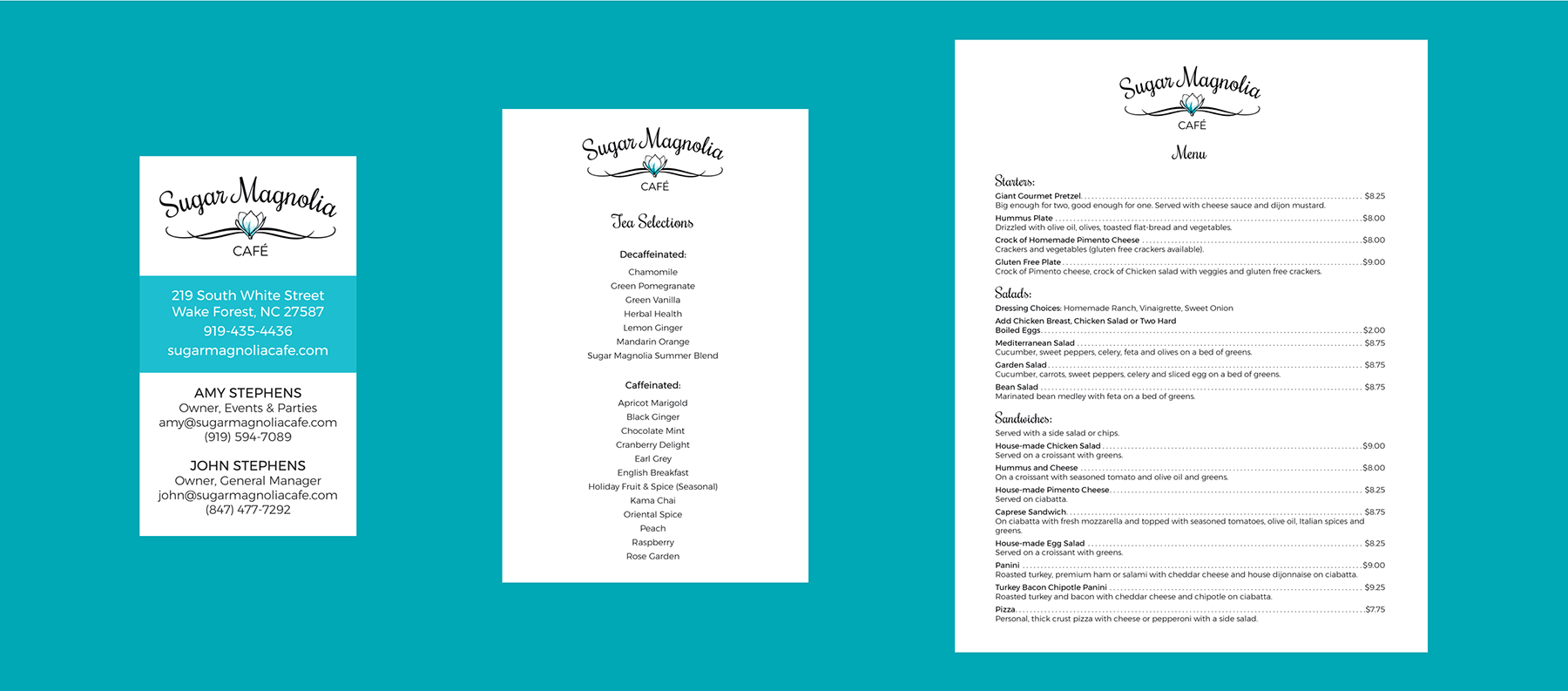 Client: Sugar Magnolia Cafe
Role: Marketing, Creative Direction, Design, Programming, SEO, Print Production
The Sugar Magnolia Cafe in Wake Forest, NC was recently purchased by John and Amy Stephens. They wanted to revamp the brand while still paying homage to the original look. We created a new logo, various print materials for the restaurant, and a website.
View the site here: Sugar Magnolia Cafe