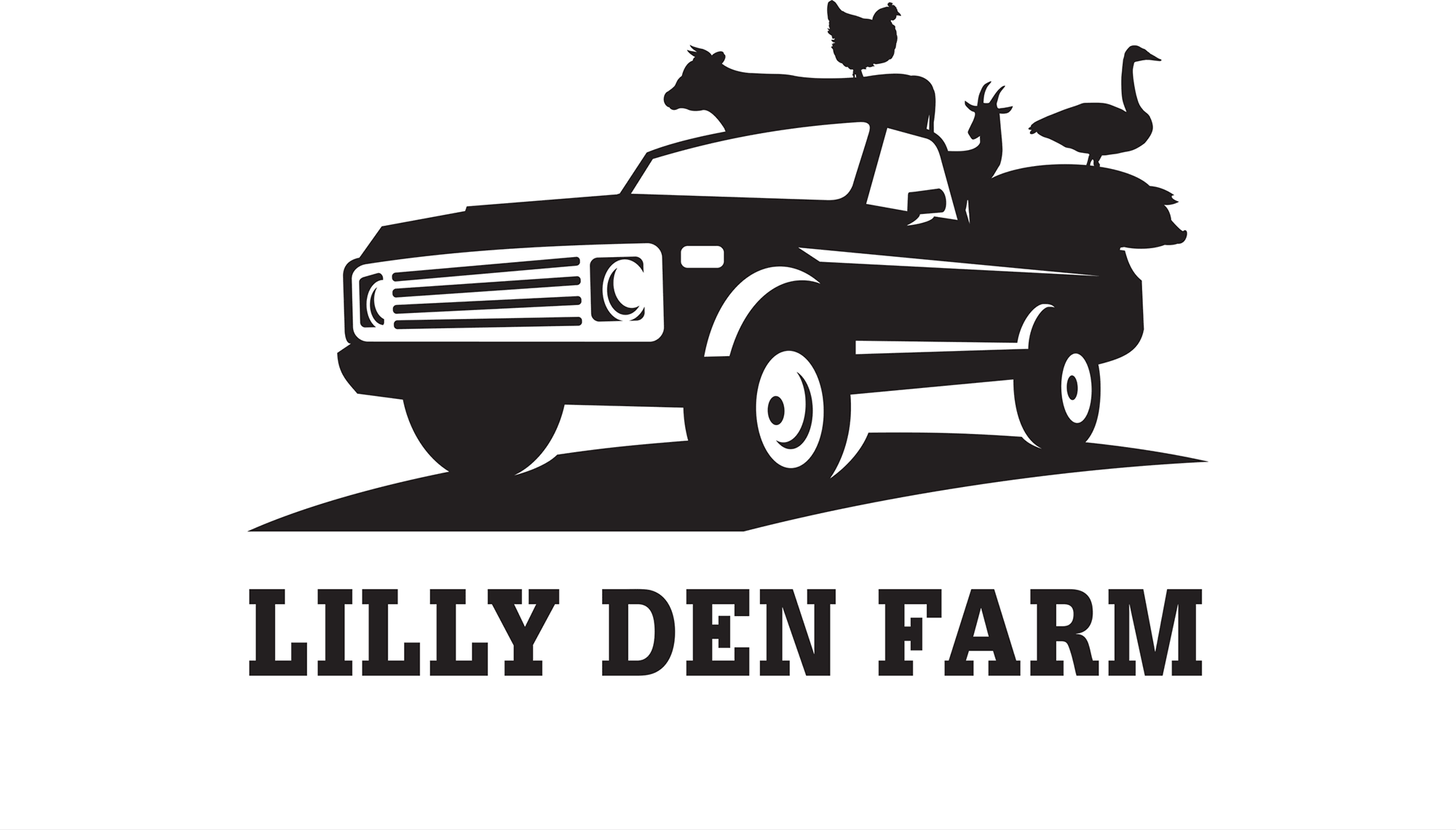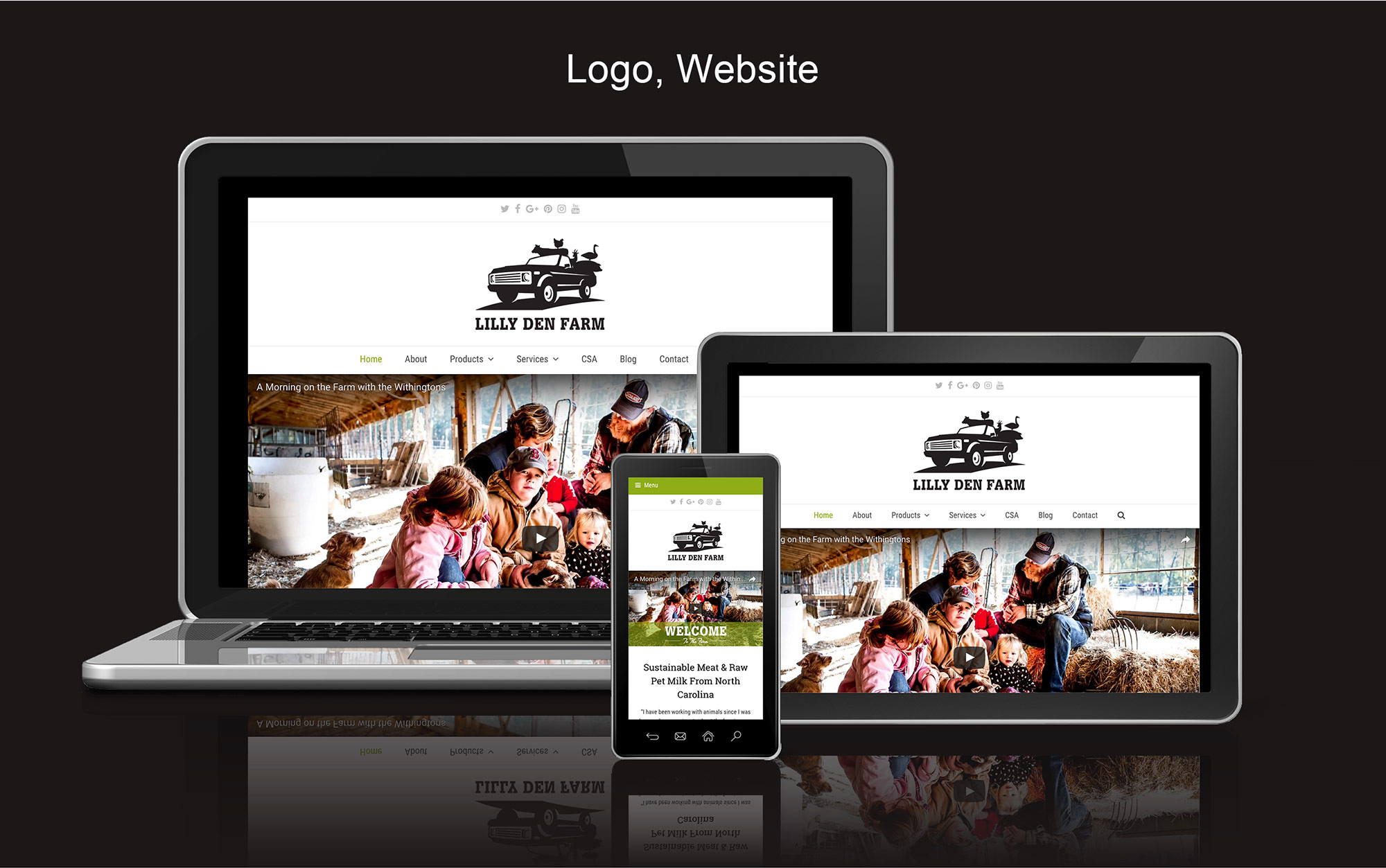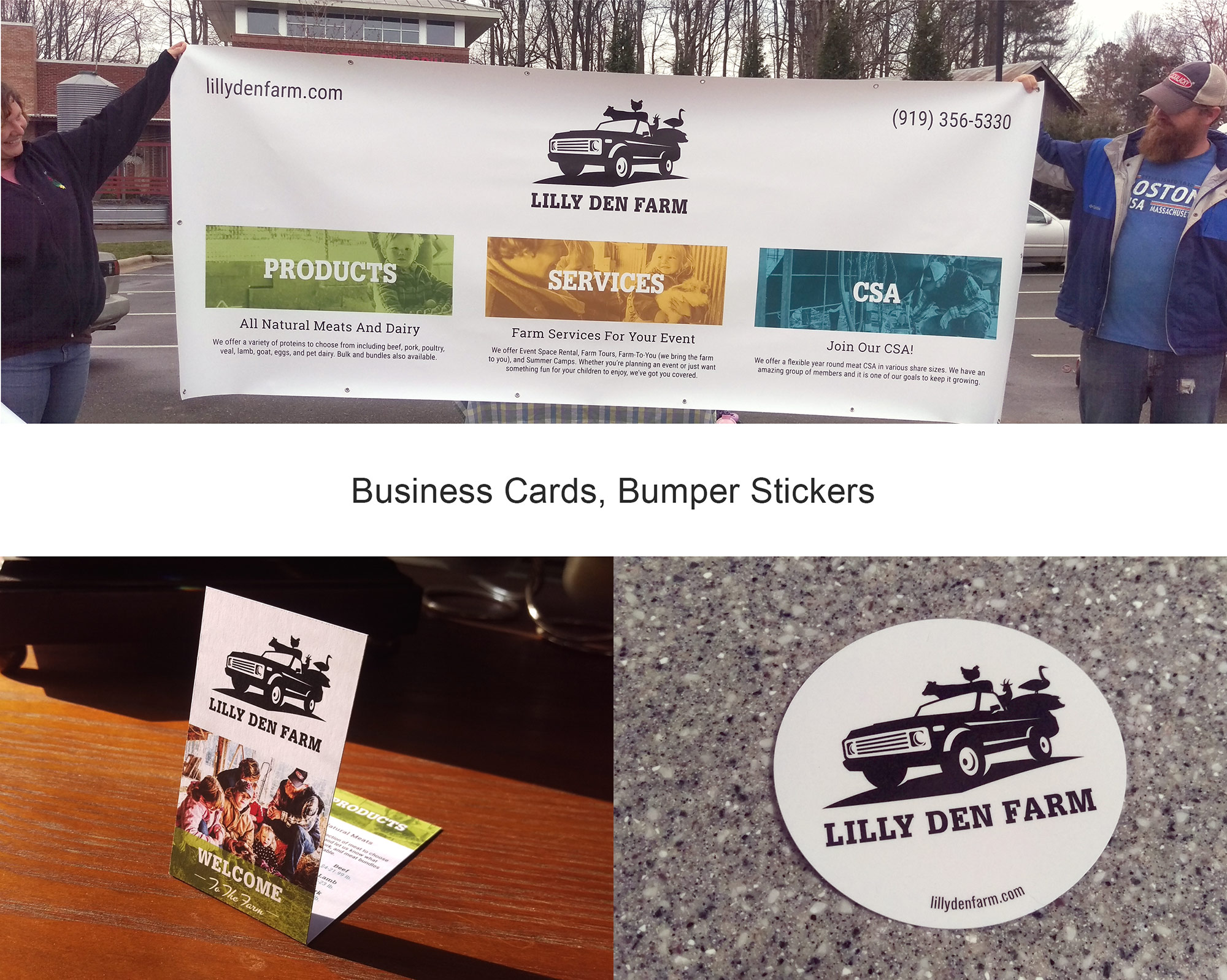 Client: Lilly Den Farm
Role: Marketing, Creative Direction, Design, Programming, SEO, Print, Social Media
Lilly Den Farm is a sustainable meat and dairy farm in Goldston, NC. Tucker and Mackenzie Withington are the people behind Lilly Den. They are wonderful folks and I have been buying food from them for a long time now.
They needed to give their brand a facelift in order to ramp up for the new services they now offer. In addition to their wonderful food products, they also offer event space rental, farm tours, farm-to-you mobile (they come to you), and children's summer camps.
We created a new logo based on Tucker's truck and all of the animals they raise. From that logo we created a responsive website, business cards, bumper stickers, a vinyl banner for their market tent, a banner for their trailer when they do farm tours, and an assortment of promotional flyers, egg labels, etc. Social media skins were also created based on new look and feel.
The website now allows users to pay online using simple Paypal buttons. They can sign up for Lilly Den's CSA, make a CSA payment, or purchase bulk meat.
The business cards are a four-panel layout with a score and fold in the middle so they still go down to a standard business card size at 3.5″ x 2″. They showcase Lilly Den's services, products, and CSA information. We wanted them to serve as a mini-brochure to cut down on printing costs and paper waste. They are printed on 100% post consumer waste paper and were printed by our local green printer, Barefoot Press.
The bumper stickers are a 4″ round vinyl with UV coating. These were printed by Jakprints in Ohio. They also printed the outdoor vinyl banners and did a fantastic job. The pricing was really good, too. Definitely check them out on your next printing quote.
View the site here: Lilly Den Farm