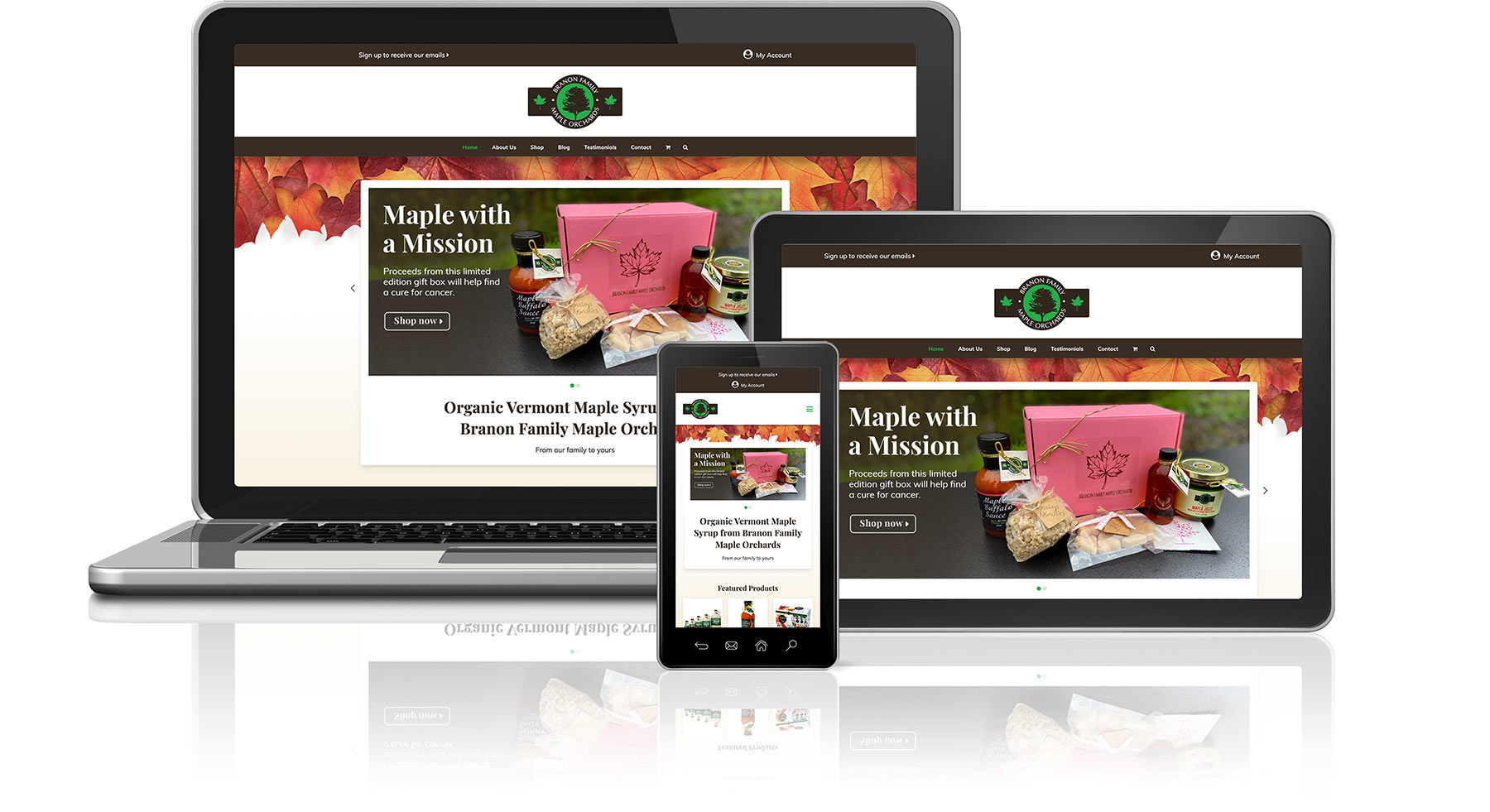 Client: Branon Family Maple Orchards
Role: Marketing, Design, SEO, Programming
Cecile Branon of Branon Family Maple Orchards approached me about re-doing their website. They needed a more automated shopping cart with real-time shipping rates. They have some wonderful organic products and I urge you to look to them for all of your maple needs. You will be supporting a small business run by truly lovely people.
We utilized WooCommerce for the cart and additional shipping plugins for USPS and FedEx to bring real-time rates to customers. We also implemented a gift card feature. Additionally, we loaded all products to the Google Merchant Center to further increase visibility.
The site now showcases their products, history, processes, and blog posts full of delicious recipes and news from the maple syrup community.
View the site here: Branon Family Maple Orchards