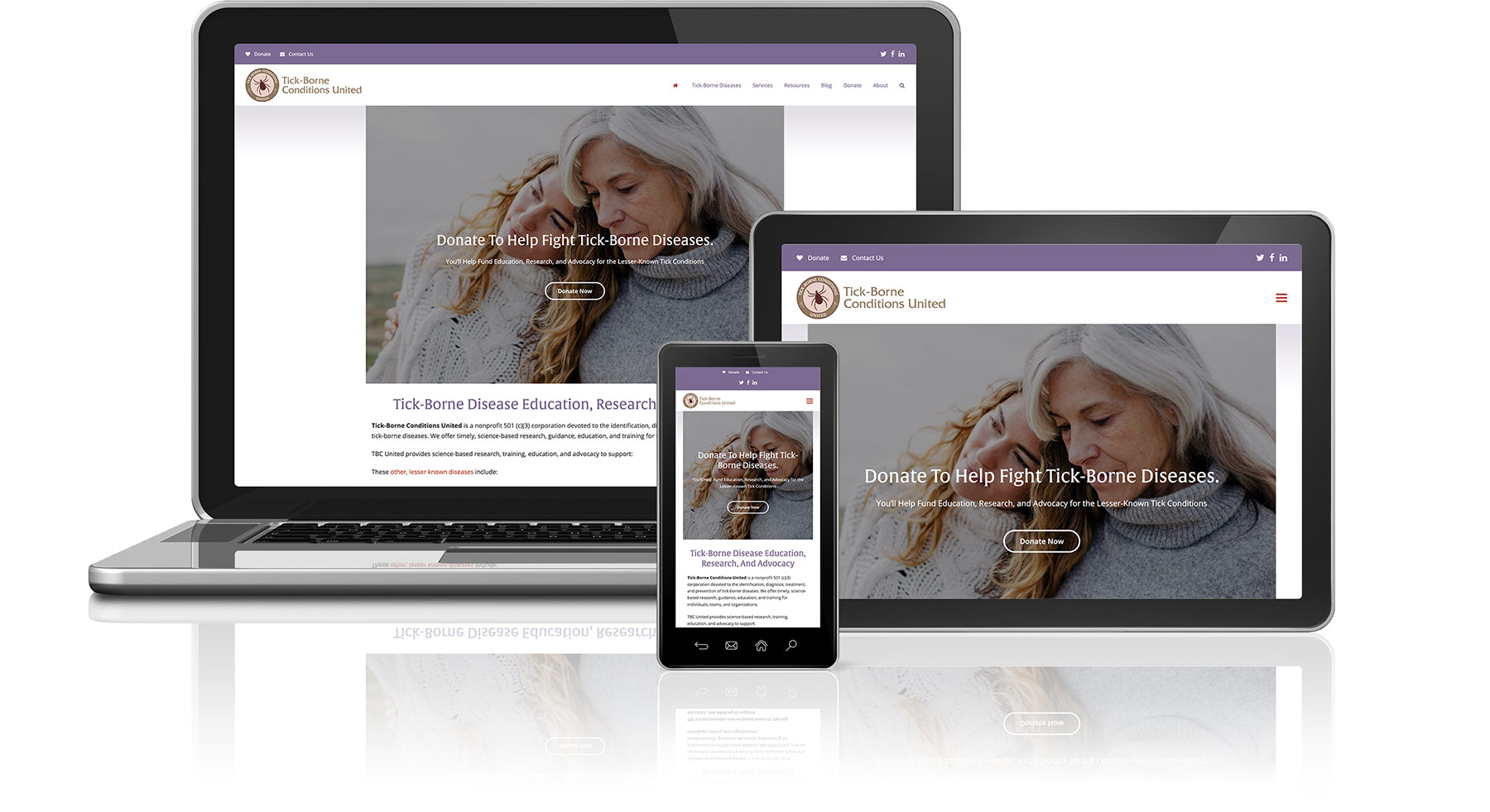 Client: Tick-Borne Conditions United
Role: Design, SEO, Programming
Tick-Borne Conditions United needed a new website with better organization, functionality, and the ability to accept donations. They have a large library of resources, webinars, and blog posts that needed to be more accessible to their users.
We created the site in WordPress and implemented a robust resource library, easily allowing users to find the information they need. We also utilized Donorbox for their donations. This allows users to donate without leaving the their website. You can even have recurring donations, style the module to look like your website, and more.
View the site here: Tick-Borne Conditions United