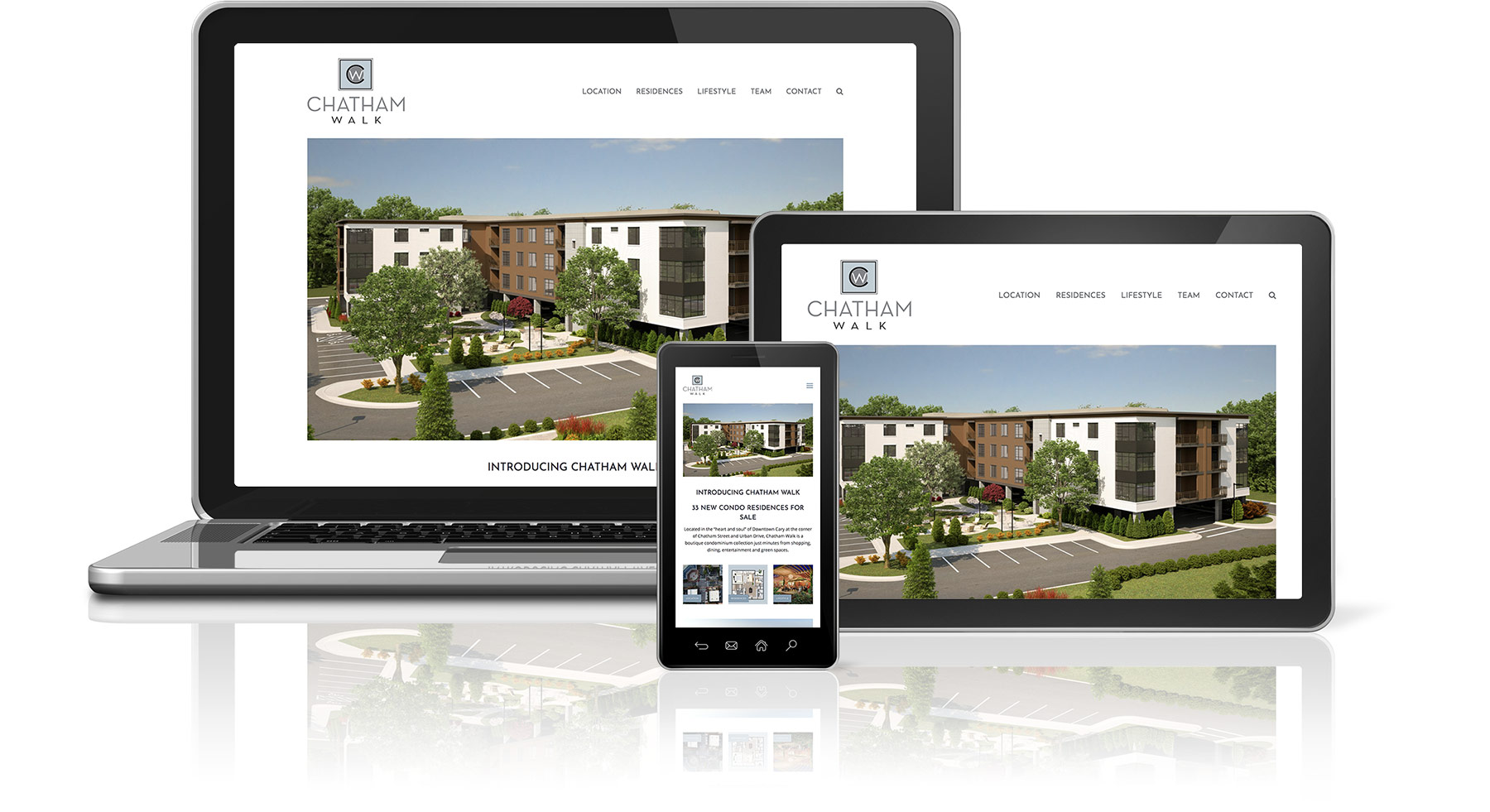 Client: Chatham Walk
Role: Design, SEO, Programming
Chatham Walk is a condominium development in Cary, NC. Located in the "heart and soul" of Downtown Cary at the corner of Chatham Street and Urban Drive, Chatham Walk is a boutique condominium collection just minutes from shopping, dining, entertainment and green spaces.
I used design elements from the existing logo and print materials to bring the website to life, ensuring the branding was consistent across all marketing materials. This is a static WordPress site utilizing module animations and embedded animations of rendered models of the different floorplans within Chatham Walk.
View the site here: Chatham Walk