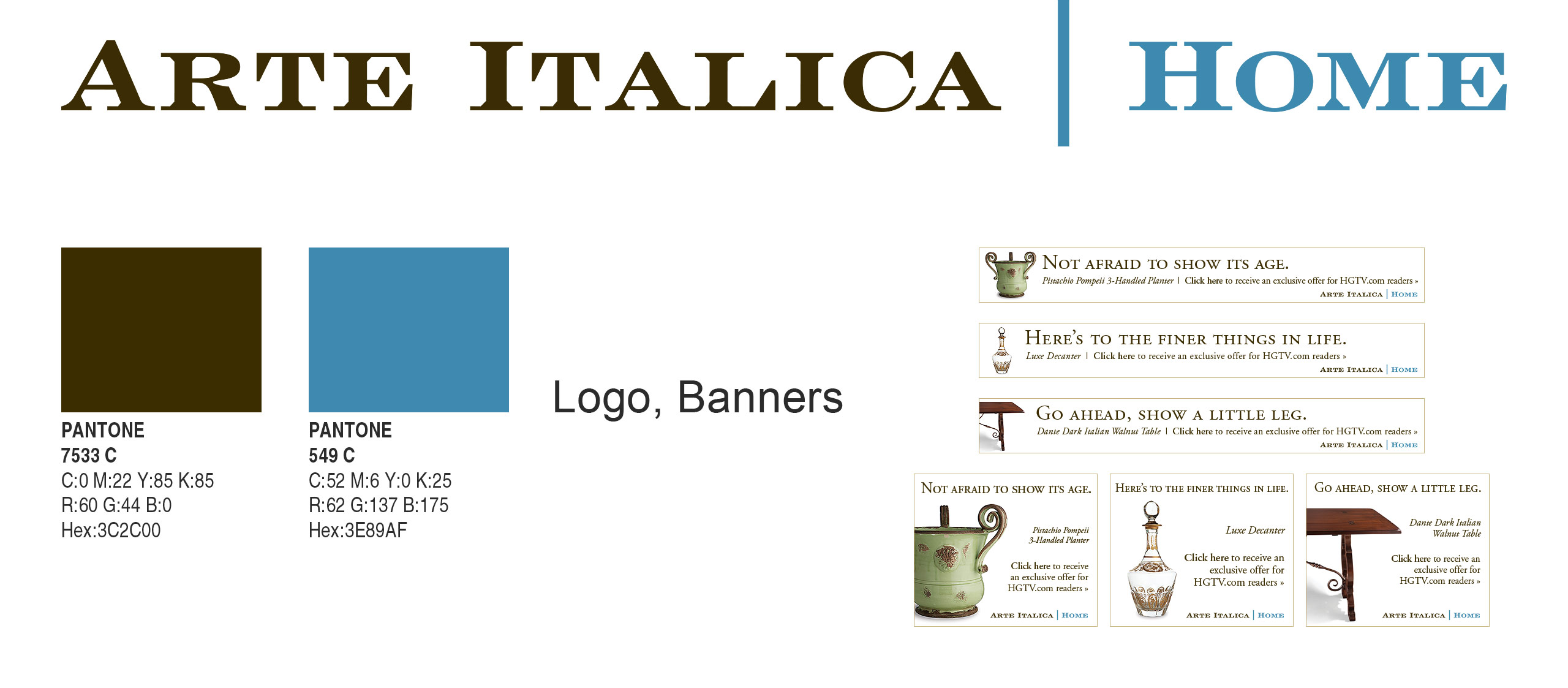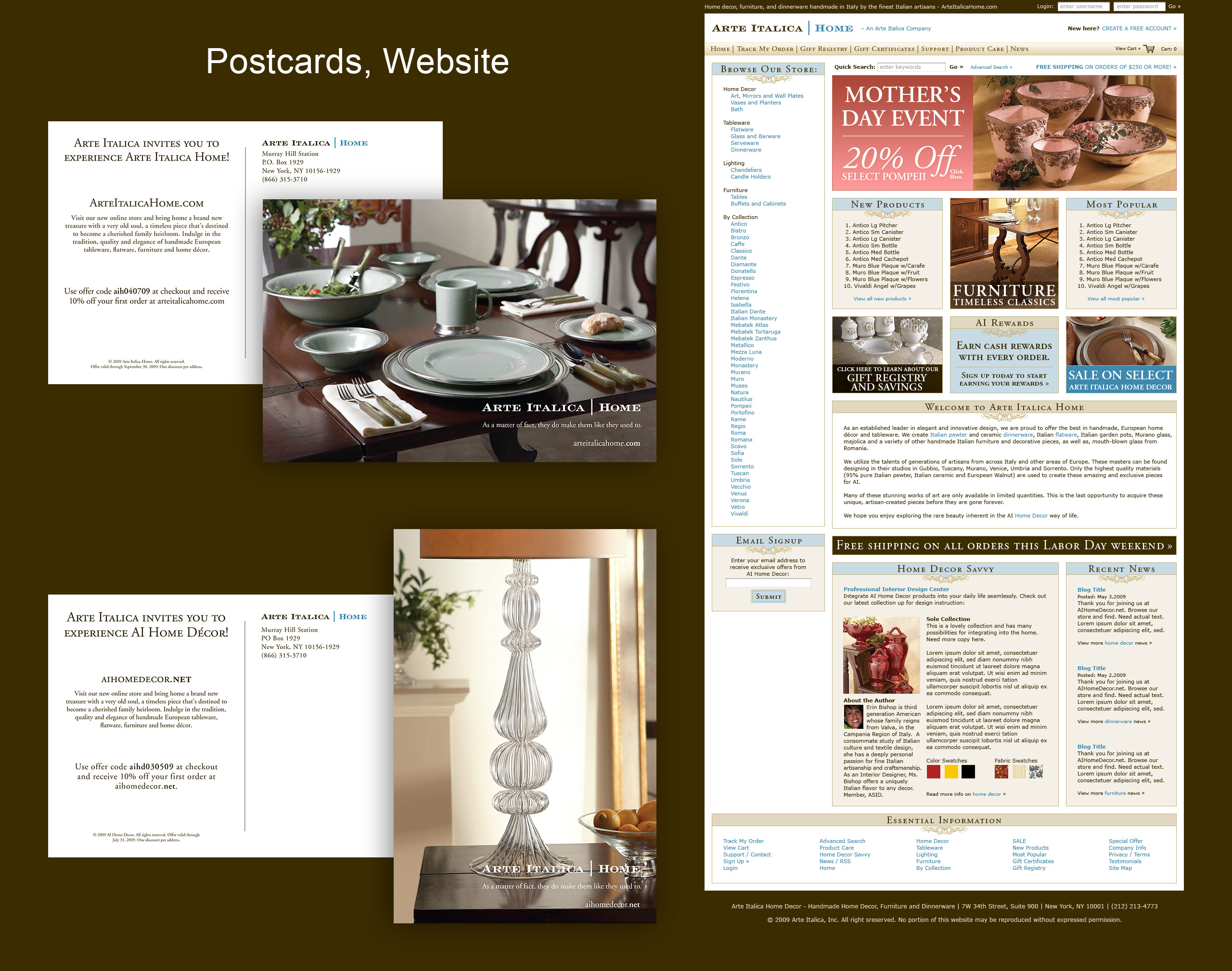 Client: Arte Italica Home
Role: Marketing, Creative Direction, SEO, Design, Image Retouching, Color Correction for Print, Print Production, Programming
Arte Italica created this spin-off brand, Arte Italica Home, to sell some product lines to the consumers before they decided to open their entire line to the public. Previously, Arte Italica was only available through approved vendors.
The brand was built as a timeless, classic, old-world style, but with clean lines and a dash of contemporary design to keep site navigation easy.
The postcards were created to reach out to inquiries from Veranda magazine readers in 2009.
The print ads ran in Veranda magazine and New York Spaces magazine from September 2009 to November 2009. The ads were concepted with copywriter, Josh Fraimow.
The web banners ran on HGTV.com.