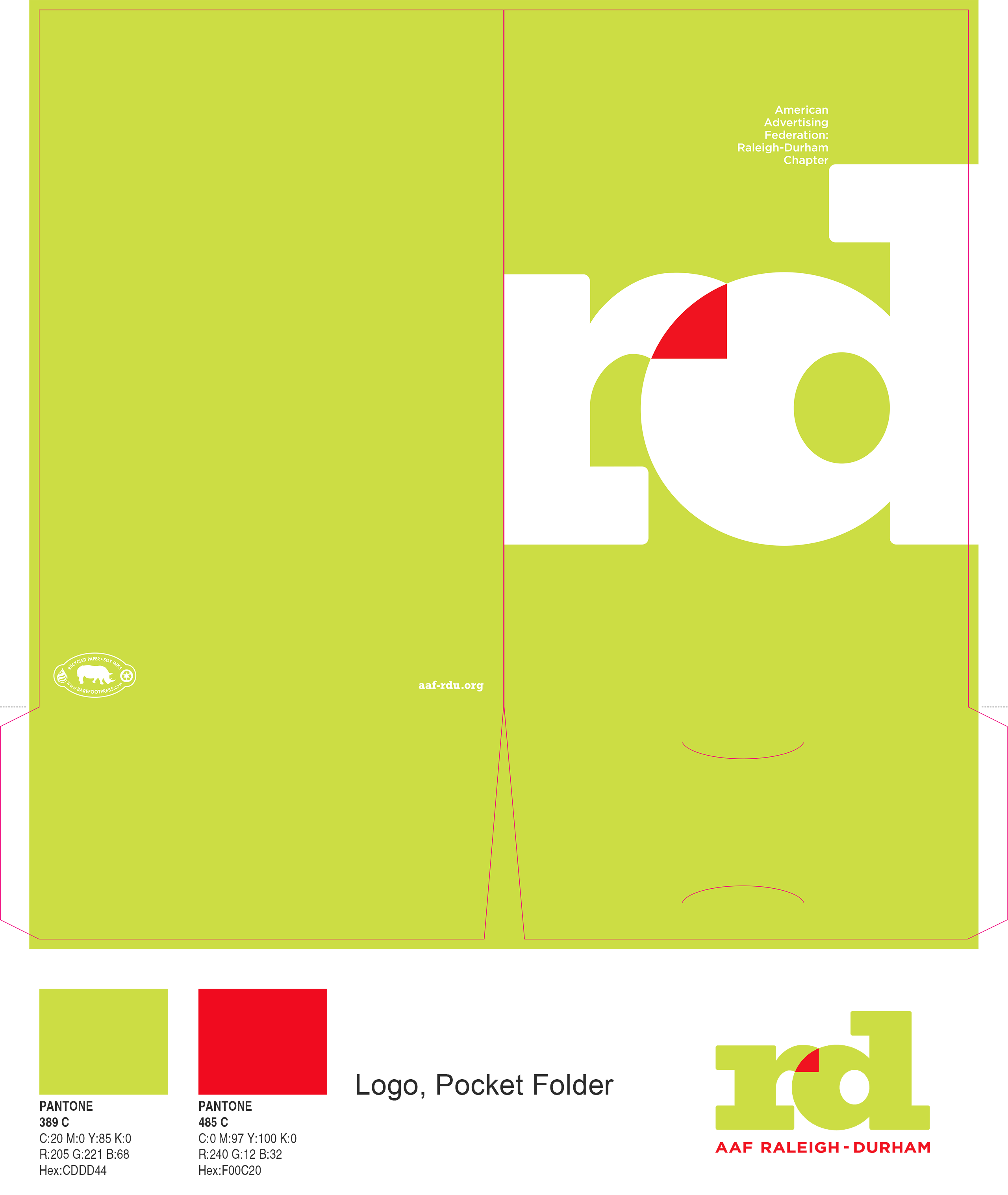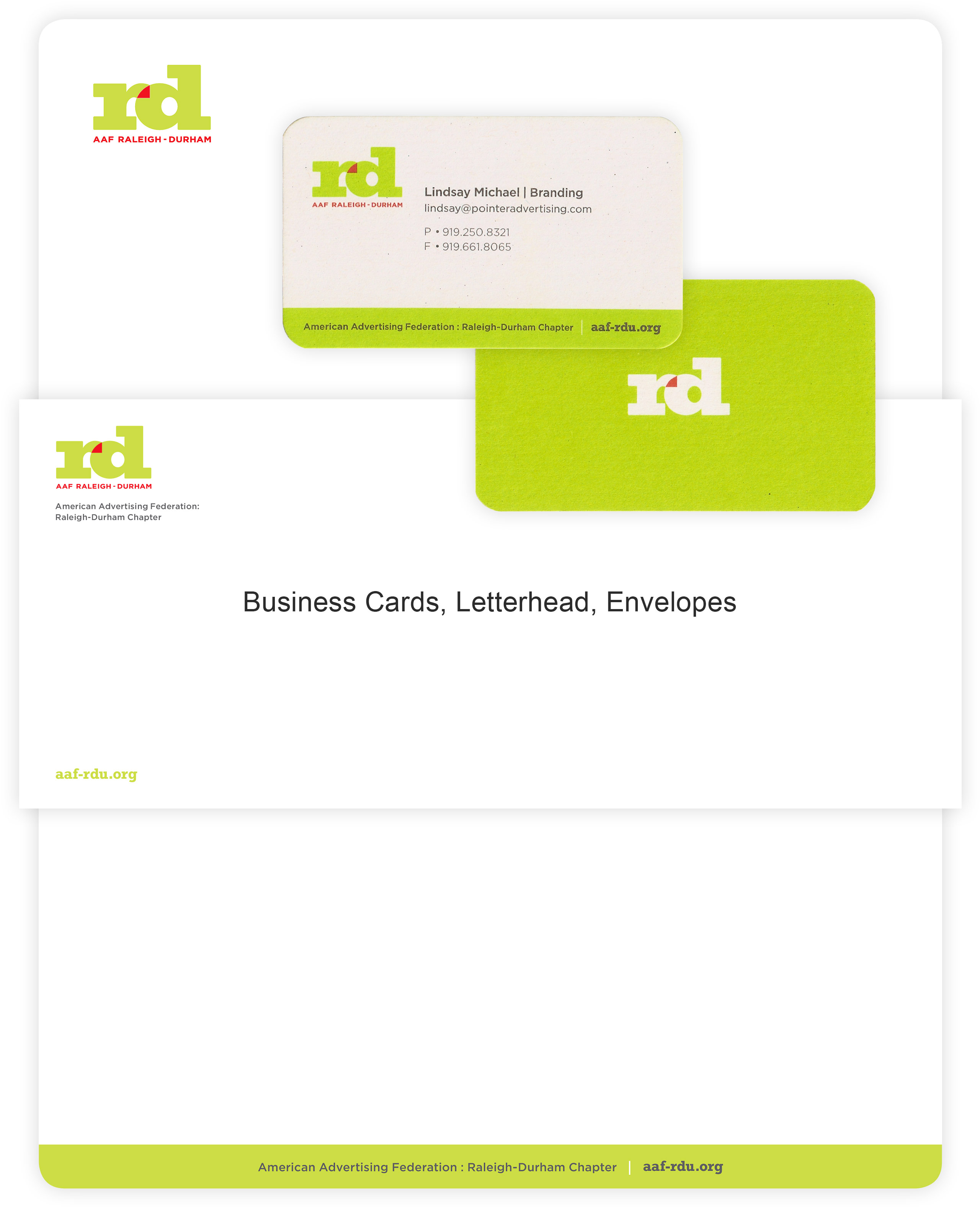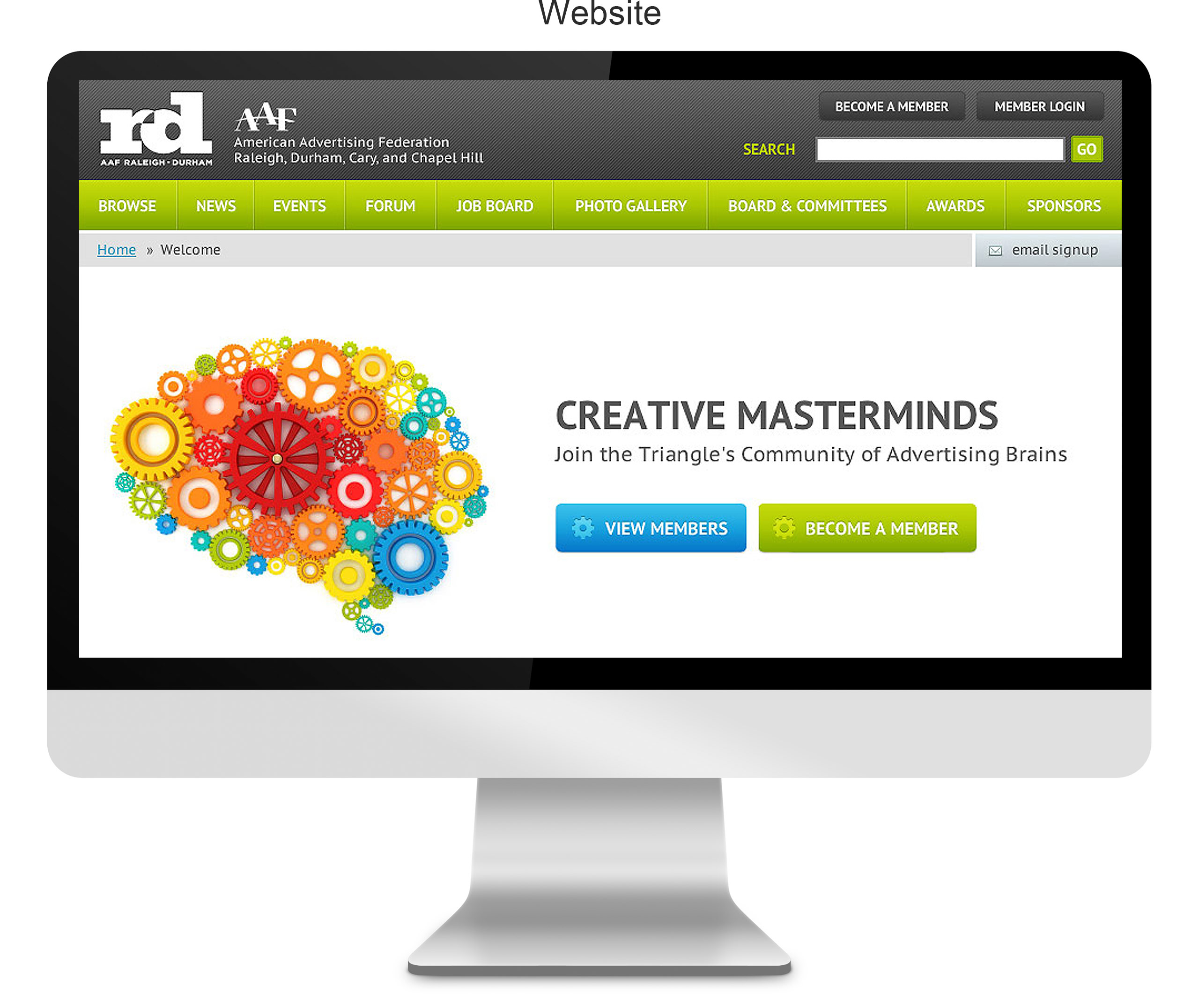 Client: AAF Raleigh-Durham
Role: Design, Print Production
Here is the logo and all supporting marketing materials for our local chapter of the American Advertising Federation, AAF Raleigh-Durham. In 2008, I was the Branding Chair on the board. It was time to get a fresh new look for our ad club. The mark was created by Dean Logan, then at RBW. We wanted something alive, contemporary and classic – something to catch people's attention. I love the bold colors here and I applaud Dean's fearlessness in his color selection. Very eye catching, to say the least. We then applied the logo to many marketing materials, including print pieces, the website, ads, and web banners:
The pocket folder was created to serve multiple purposes. We wanted a nice packet of information to provide to prospective members. We also needed something to give new members containing any new member information not presented in the sales version.
The folder sports 2 pockets on the inside, the left side housing slits for a business card. The folder is 6″ x 9″ closed, fitting into a standard 6.5″ x 9.5″ envelope for mailing.
5.5″ x 8.5″ inserts were printed as mini-letterhead to be inserted inside the pocket folder. Templates were then created at that size to allow the information to change without having to reprint the sales or new member inserts. This will save a lot of trees and reduce printing costs in the future.
When we revamped the website, we wanted to create more of a community environment. A place where advertising peeps would be able to come to network, find jobs, see our complete list of events, and more. The new site allows members to add their info, photos, and friends to their profile.
The site was architectured and designed by Dean Logan and I. Mike McTaggert's company, then Novel Projects, did the development. AAF Raleigh-Durham changed their name to Triangle Ad Fed in 2014.
View the site here: Triangle Ad Fed
The entire suite of work was submitted in the American Advertising Federation's 2009 Club Achievement Awards, taking home first place in Communications.
All printing donated by Barefoot Press and printed on 100% recycled paper.